Eight dead, streets flooded, cities paralyzed by massive East Coast storm
,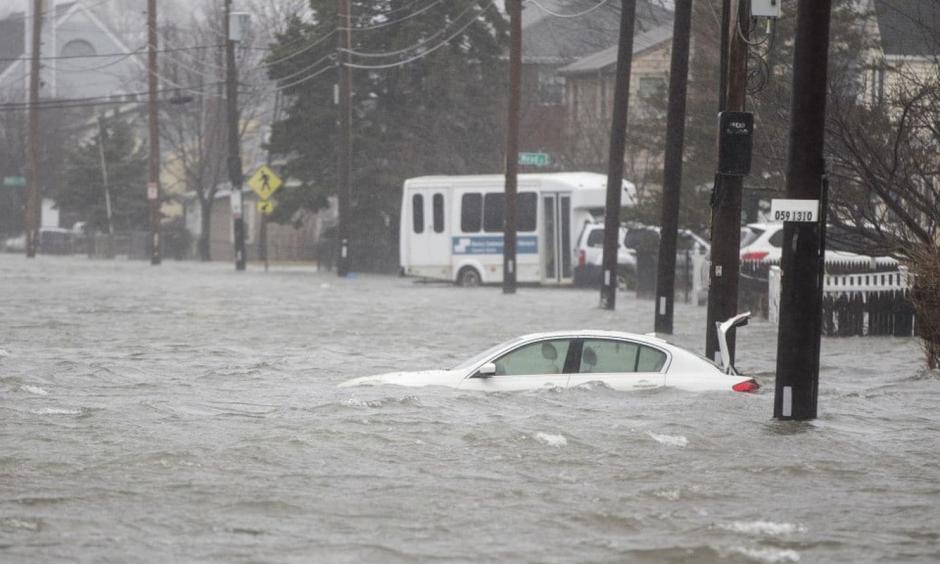 For two days, a deadly nor'easter turned a thousand-mile stretch of the East Coast into a wind tunnel, leaving millions without power, paralyzing flooded cities and towns and claiming the lives of at least eight people — some of whom had tried in vain to take shelter from hurricane-force winds.
With the worst over by Saturday, people from Maine to Georgia emerged from homes to take stock of damage from a storm that could be harsher than the "bomb cyclone" that struck the Eastern Seaboard two months ago.
Some of those first glimpses came in the dark. At the storm's peak, winds that reached 93 mph had knocked out power to more than 2 million people, including more than 400,000 in Massachusetts and 320,000 across the state of New York. Thousands of flights were grounded at some of the country's busiest airports, causing a ripple effect of delays and cancellations around the world.
...
A 6-year-old died in his bed when a tree came crashing into his family's home in Chester, Va., and an 11-year-old died in New York.
A 77-year-old woman in Baltimore County, Md., was crushed by a tree branch while checking the mail, and a 72-year-old Newport, R.I., man, was also killed by a falling tree.
Four men were killed when trees fell on their cars — in James City County, Va.; Connecticut; Massachusetts; and Pennsylvania.
Many others recounted too-close calls.
First responders in Quincy, Mass., spent Friday night rescuing dozens suddenly trapped by rising floodwaters.
...
Portions of New York state received more than three feet of snow. Syracuse University canceled a full day of classes because of snow for only the third time in its history.