El Niño storms put pacifica cliff apartments at risk
,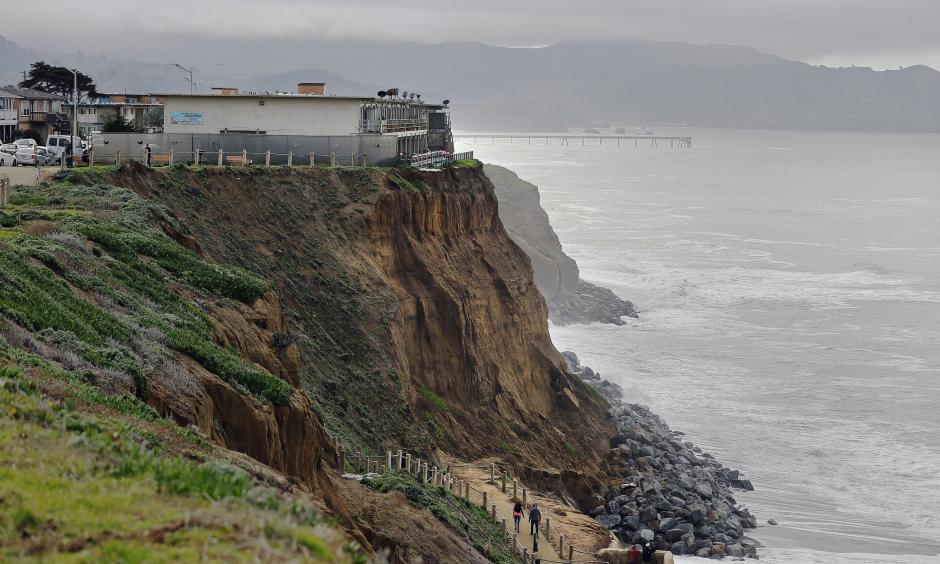 On a stretch of coast between San Francisco and Half Moon Bay, rows of apartments sit on cliffs, dangerously close to falling into the Pacific Ocean. Powerful waves and heavy rains from El Niño storms have accelerated the erosion of the coastal bluffs in Pacifica, Calif., a spectacle widely shared online.
On Friday, city officials there declared an emergency. On Monday, they condemned 20 apartments, placing yellow tags on doors and ordering tenants to collect their belongings and leave...
Scientists have warned for years that long-term soil erosion and rising sea levels are contributing to increased flooding, cliff failures, severe storms and large-scale changes along the Pacific Coast. The concerns extend all the way down the coast to Los Angeles and San Diego.
The latest El Niño-driven storms have battered California and are expected to continue well into spring. While the rains were welcomed after four years of drought, they have been alarming for the tens of millions of people living in the state's coastal communities.