Evacuation order lifted for areas surrounding the Oroville Dam
by
ABC News via Associated Press
,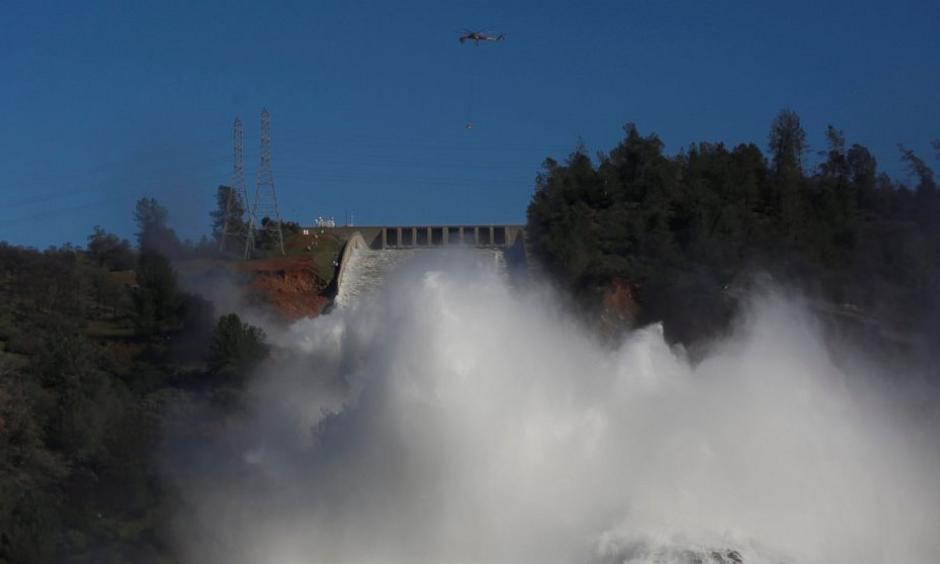 California officials have lifted the evacuation order affecting hundreds of thousands of residents in the areas surround the Oroville Dam in Northern California.
Residents will be allowed to return to their homes and businesses allowed to reopen, said Butte County Sheriff Kory Honea.
In a press conference Tuesday, Honea said that thousands of lives were protected from the prospect of a spillway failure due to those that directed the rapid evacuation.
While those evacuations were taking place, workers at the spillway prevented more damage to a massive hole that was developing.
Ahead of more storms are expected to batter Northern California later this week, workers reduced the level of lake below the top of the spillway, which halted erosion. Workers also increased the primary flow from the primary spillway to prepare for future inflows, reducing the possibility that the emergency spillway will be needed in the future.