Even the Antarctic winter cannot protect Wilkins Ice Shelf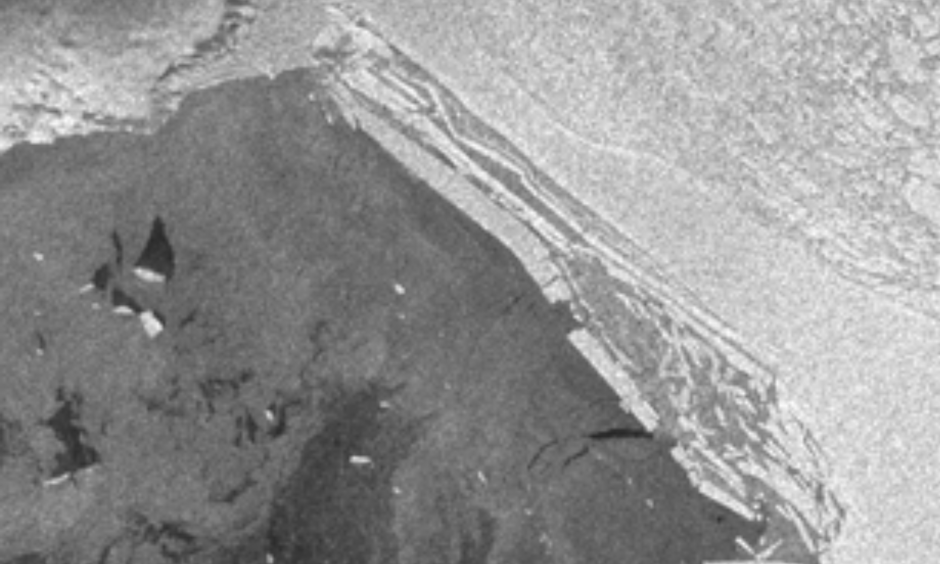 Wilkins Ice Shelf has experienced further break-up with an area of about 160 km² breaking off from 30 May to 31 May 2008. ESA's Envisat satellite captured the event – the first ever-documented episode to occur in winter.
Wilkins Ice Shelf, a broad plate of floating ice south of South America on the Antarctic Peninsula, is connected to two islands, Charcot and Latady. In February 2008, an area of about 400 km² broke off from the ice shelf, narrowing the connection down to a 6 km strip; this latest event in May has further reduced the strip to just 2.7 km.