Exceptional October cold sets records in Intermountain West, while oozing eastward
,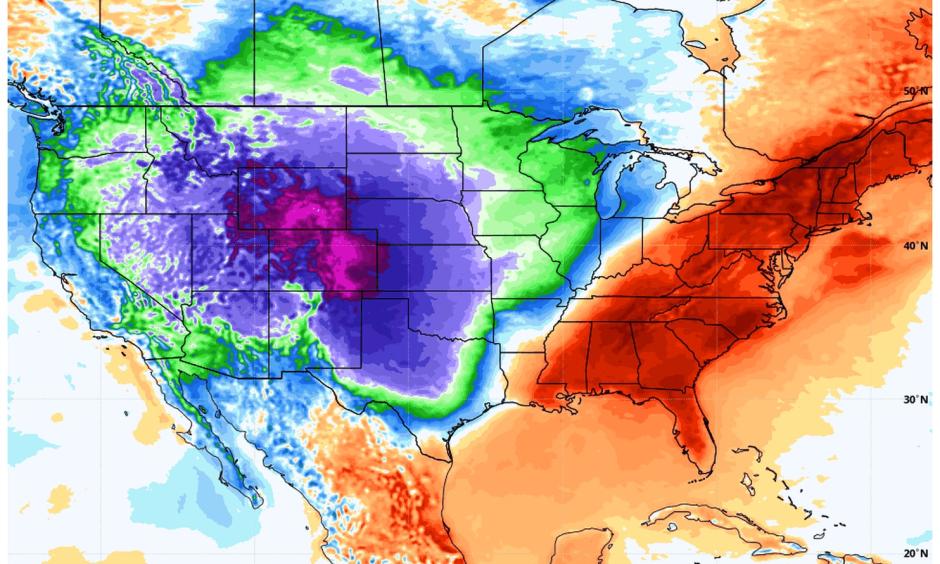 A powerful blast of preseason winter is surging south over the western United States, bringing a swath of record-low temperatures and a premature dash of snow to some. That mass of Arctic chill is set to swing east, engulfing most of the Lower 48 states by Friday, but not before adding a headache to Halloween plans from the Intermountain West to the Appalachians.
...
In Salt Lake City, the mercury fell to 14 degrees at 3:37 a.m. Thursday, going into the books as the coldest temperature recorded there in October. According to the National Weather Service, record-keeping there dates to 1874.
...
The cold is a reflection of an extreme jet-stream pattern, while feeding this frigid air into the Mountain West, simultaneously directing a surge of record warmth into Alaska. Anchorage's low temperature of 47 degrees on Tuesday was the warmest on record for the date by 8 degrees, and its high of 54 broke the previous record of 52.