Experts Blame Multiple Causes for California Fires
,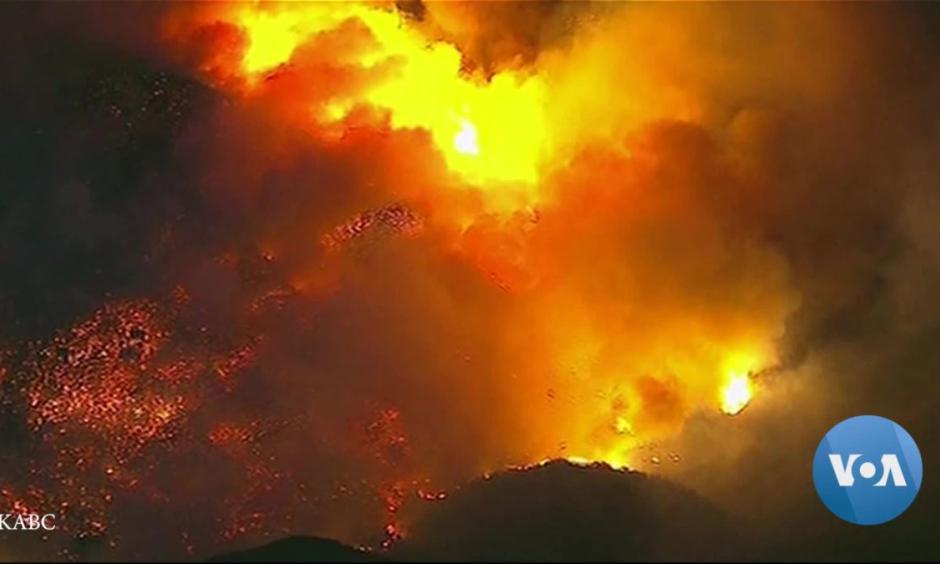 Two devastating wildfires have ravaged parts of California, and the death toll Thursday reached 66, officials said.
Experts suggest many causes for the fires, from population growth to equipment failures to climate change. They say this year's deadly blazes may point to worse to come.
Jennifer Balch, director of Earth Lab at the University of Colorado Boulder, said fires in the American West are intensifying.
"We've seen a five-fold increase in the number of large fires since the 1970s," she said. "So, for every 20 that we saw in the 1970s, today we see 100."
The area that is burned has also doubled, Balch said.
​Extremes in snow, rain
Climate change has brought warmer temperatures and extreme variations in snow and rainfall, causing both dry and wet years, said Leroy Westerling, who studies wildfires and climate at the University of California, Merced.
He said the variations bring more fires "because in the really wet years, you're growing more fine fuels, and in the really dry years, you're making them very flammable."
Fires that move quickly through tinder-dry brush can also be more deadly, Westerling said, like the fast-moving fire that destroyed most of the town of Paradise in northern California.
Westerling said California's extended fire season now stretches into late fall, when dry conditions delay the winter rains, and gusty winds fan the fires that are still burning.
...
"It is true that in some places, in some fires, that legacy of how we managed past fires can make a big difference in fire severity," Westerling said. "But we're seeing fires increase in size and intensity all over the map in very different types of vegetation."
The common factor is climate change, he added.