'Explosive' California Wildfire Claims 250 Structures: 'There's Nothing, Just Ashes'
,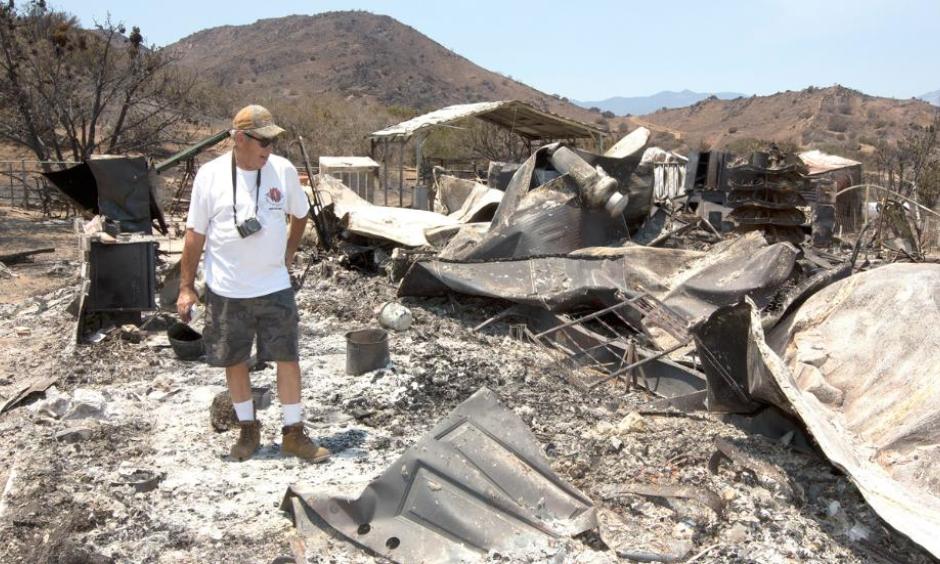 Residents of more than half a dozen communities in Kern County are being allowed to return to their homes after evacuating ahead of the Erskine Fire, though some areas still do not have power or water.
The fire consumed at least 250 structures, including Sallie Keeling's South Lake home where she and her husband had lived for 13 years.
"There's nothing," she said, covered in soot after digging through the rubble. "Just ashes."
More homes are expected to burn as the blaze that has left two dead continues to devour areas of rural communities in the southern Sierra Nevada. Houses could be vulnerable if winds blow the fire back toward some of the communities in the popular recreation area, Fire Chief Brian Marshall said