Extreme Category 5 typhoon, the worst U.S. storm since 1935, leaves Northern Mariana Islands devastated
,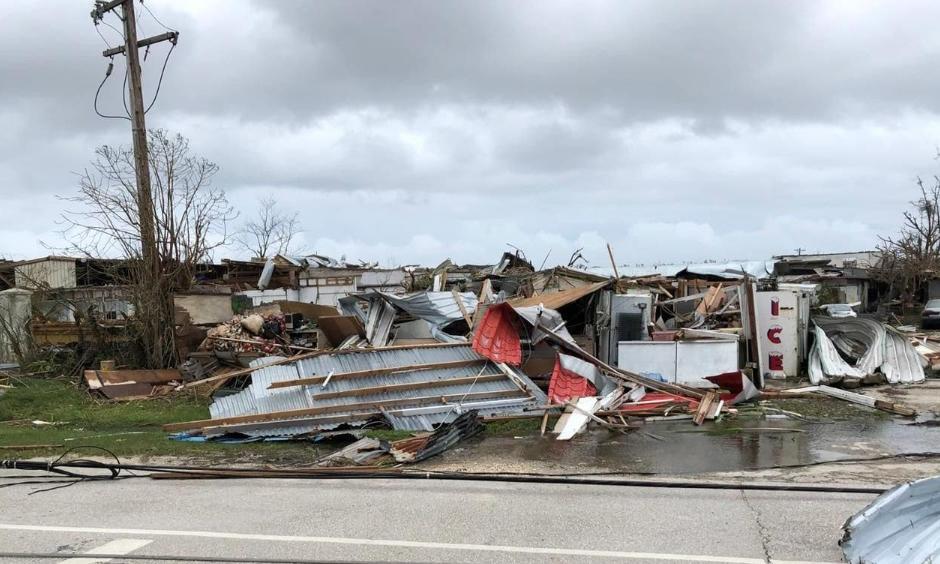 Super Typhoon Yutu rampaged through the U.S. Commonwealth of the Northern Mariana Islands on Thursday, leaving behind storm damage that residents are calling the worst they have ever experienced.
Tied for the strongest storm anywhere in the world this year, Yutu packed sustained winds of 180 mph, and its gigantic eye enveloped much of Saipan and all of Tinian, leaving the Pacific islands "mangled," as one local official described it to The Washington Post. Rescue and relief operations have begun, but officials say their efforts are hampered by still-dangerous weather conditions and widespread destruction, which includes "extensive damage to critical infrastructure," according to a Thursday update from the Governor's Office.
...
The Northern Mariana Islands are yet another U.S. territory to have been pummeled by a strong hurricane in the past two years. The U.S. Virgin Islands and Puerto Rico suffered calamitous strikes in the 2017 hurricane season, and Guam was recently struck by Typhoon Mangkhut.
Overall, the escalating impacts on U.S. island territories in the Pacific and Caribbean underscore that as seas rise and storms worsen in the face of climate change, small islands face some of the most extreme risks on Earth. Many have organized into the Alliance of Small Island States to push for strong action on climate change.