Extremely Warm Winter Cyclone Last Year Weakened Arctic Sea Ice Pack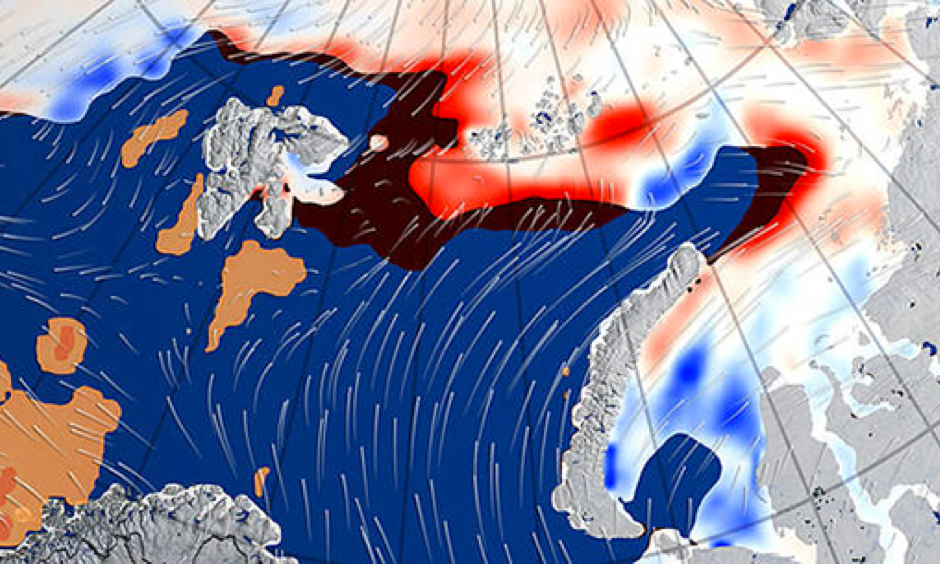 A large cyclone that crossed the Arctic in December 2015 brought so much heat and humidity to this otherwise frigid and dry environment that it thinned and shrunk the sea ice cover during a time of the year when the ice should have been growing thicker and stronger, a NASA study found.
...
Usually, during the Arctic winter the atmosphere and surface of the ice are very cold, while the exposed ocean waters are warmer, so there's a heat transfer from the ocean to atmosphere. During the cyclone, the pattern was inverted and heat traveled from the atmosphere to the surface of the ice. After the storm, the weather in the Kara-Barents seas region remained warmer than average for January, leading scientists to believe this cyclone prevented the sea ice from recovering.
During the months of January, February and March of this year, Arctic sea ice presented the lowest monthly extents in the satellite record, which were largely driven by abnormally low ice levels in the Kara and Barents seas.