Figuring out how fast Greenland is melting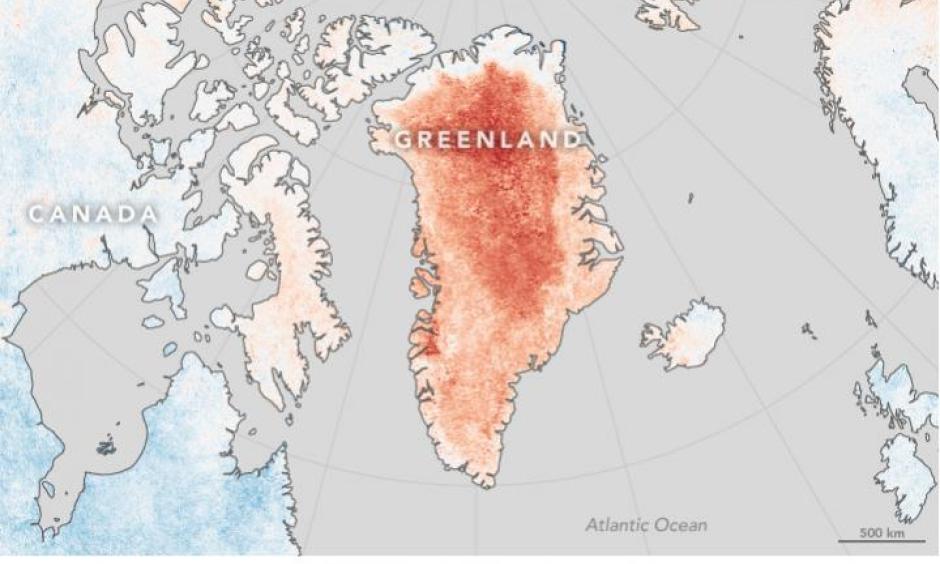 A new analysis of Greenland's past temperatures will help scientists figure out how fast the island's vast ice sheet is melting, according to a new report from University of Arizona atmospheric scientists.
The ice sheet has been shrinking since 1900 and the yearly loss of ice has doubled since 2003, other researchers have shown. The accelerated melting of the Greenland ice sheet is contributing to sea level rise.
The glaciers and ice sheet of Greenland cover a land area greater than the European countries of Germany, France, Spain and Italy combined. If all Greenland's ice melted, sea levels would rise by about 7 meters (23 feet).
Figuring out how fast the island's ice has melted and will melt in the future requires knowing the past and the present surface air temperatures, according to UA researchers J. E. Jack Reeves Eyre and Xubin Zeng.