Flash Flooding Continues in Northeast; Hundreds of Basements Flooded in Pennsylvania County
,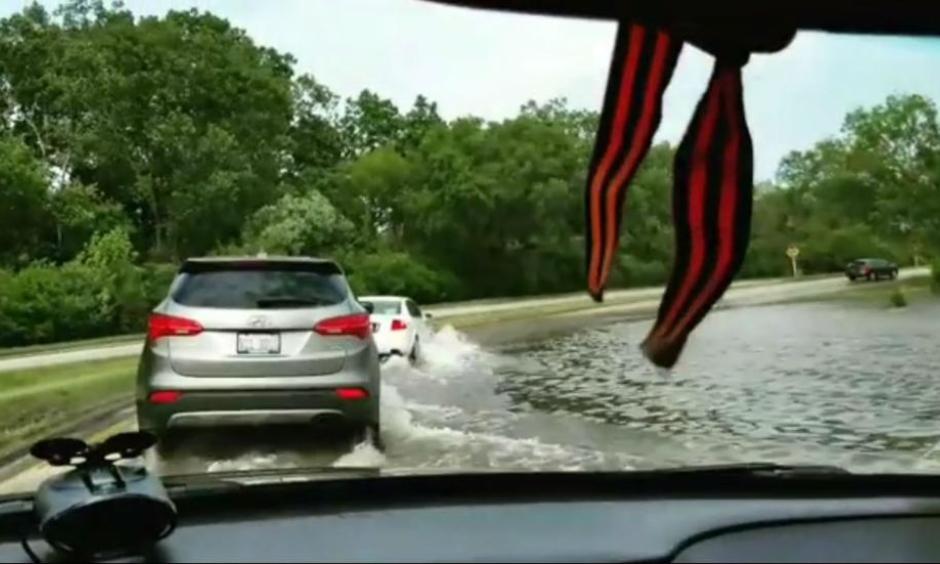 Archiver's preface
Global warming increases the rate at which ocean water evaporates into the air. It also increases the amount of water vapor the air can hold when fully saturated. As the amount of water in the air increases, this causes more precipitation from all storms, which significantly amplifies extreme precipitation and flooding risk.[1]
According to the US Third National Climate Assessment, the number and intensity of very heavy precipitation events (defined as the heaviest 1 percent of all daily events) have been increasing significantly across most of the United States.[2] From 1958 to 2012, the number and intensity of heavy events increased by 71 percent in the Northeast.[2]
Article excerpt
Flash flooding concerns linger in the Northeast on Friday as storms continue to produce heavy rainfall. Over night, hundreds of basements were flooded in Indiana County, in western Pennsylvania, according to reports from the National Weather Service.
...
Severe thunderstorms and flooding rainfall will continue to be a threat in parts of the East Friday, continuing a siege that has plagued parts of the Midwest and Northeast much of this week, says weather.com meteorologist Linda Lam.
Earlier in the week, torrential rainfall caused flash flooding from Wisconsin, Illinois, Indiana, Ohio, Michigan, New York and into Massachusetts.
Wisconsin Gov. Scott Walker declared a state of emergency in Kenosha, Racine and Walworth counties Thursday due to widespread flooding. National Guard troops have been sent to help with recovery in the area, which has numerous roads and highways closed.
Residents began sandbagging Thursday as water levels continued to rise along the Fox and Des Plaines rivers in McHenry, Lake and northern Cook counties, north of Chicago.