Last updated December 21, 2019

Flash Flooding Prompts Water Rescues, Interstate Closures in Kansas City Metro



 United States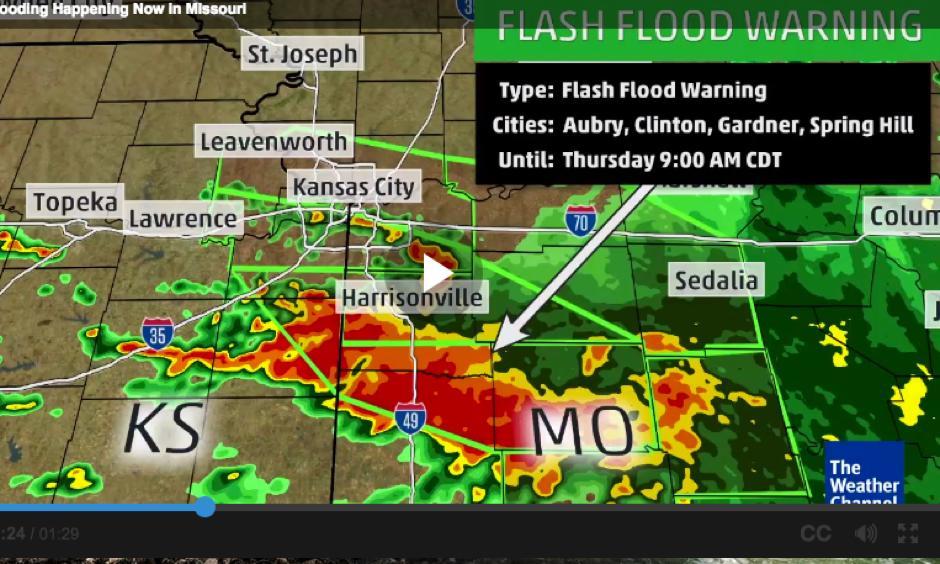 Torrential rain triggered major flash flooding in numerous locations in the Kansas City metro area overnight Wednesday night into early Thursday, turning roads into rivers, prompting water rescues and swamping businesses.
Flood-prone Indian Creek in the southwest Kansas City metro rose over 10 feet in just 4 hours early Thursday to its highest level in almost 40 years, inundating a restaurant and sweeping at least one car away.
...
Radar estimates and Weather Underground rainfall reports indicated 4 to 8 inches of rain had fallen generally along and south of Interstate 70 in the Kansas City metro area.