Flash Flooding, Water Rescues Ongoing in Killeen, Texas; Person Reported Missing in Fort Hood
,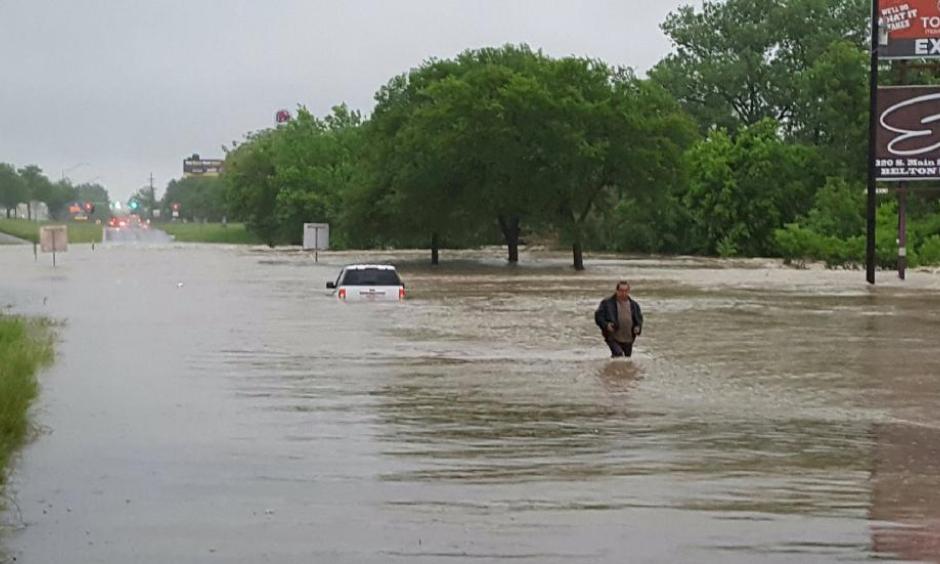 Archivist preface
The extreme rainfall total of 8 inches parallels the trend toward more extreme rainfall in our warming world. Houston has seen a 167 percent increase in heavy downpours since the 1950s, and Austin has seen an increase of 67 percent.[1]
One of the clearest changes in weather globally and across the United States is the increasing frequency of heavy rain.[2] A warmer atmosphere holds more water vapor. And like a bigger bucket, a warmer atmosphere dumps more water when it rains.
Article excerpt
Water rescues were reported Tuesday morning in the central Texas town of Killeen, where heavy rain fell for hours and triggered flash flooding.
More than 8 inches fell locally in the town of 140,000 located some 60 miles north of Austin, and Chief Bell County Deputy Chuck Cox said they had to perform at least 32 water rescues Tuesday morning, according to KWTX.com. It was not immediately known if anyone was injured in the water rescues.
Meanwhile, officials in nearby Fort Hood searched for a person who was swept away by the swollen Clear Creek in a vehicle Tuesday morning, the Killeen Daily Herald reported. The vehicle does not belong to the military, the report added.