As Flood Season Begins, Army Corps Upgrades Risk of California Dam to 'High'
San Bernardino County, CA
,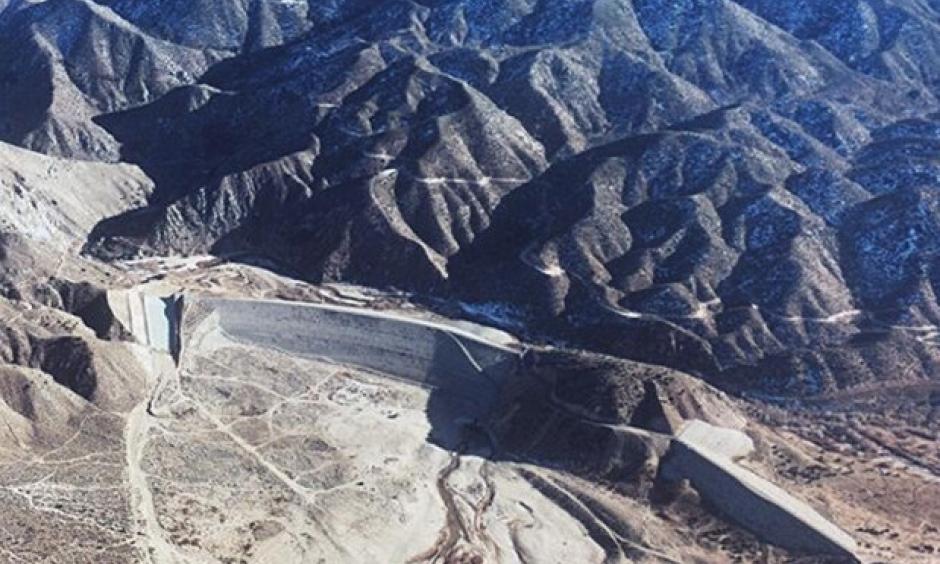 An aging dam in Southern California's high desert could threaten the safety of thousands of residents if nothing is done to strengthen it before an extreme storm occurs, say officials for the U.S. Army Corps of Engineers.
The Mojave River Dam poses a high risk to Victorville, Hesperia, Apple Valley, and Barstow—16,000 people and $1.5 billion worth of property, the Corps of Engineers said in a media release.
The agency recently changed the status of the 48-year-old earthen dam from "low" to "high urgency" status based on a risk assessment study that found the 200-foot-tall dam could overflow during "an extreme flood event," and potentially inundate communities as far away as Baker 140 miles downstream.
"The dam has never experienced spillway flow or a flood event that has loaded the dam significantly," Col. Aaron Barta, commander of the Corps' Los Angeles District said in the release. "This is a storm that is unlikely to occur, but it is nonetheless a real possibility and one we must be prepared for."
Out of the 300,000 people who live in the basin, about 16,000 live in high-risk areas downstream of the dam, Luciano Vera, a spokesman for the Corps of Engineers, told The Epoch Times in an interview.
For water to spill over the top of the dam, it would take a 10,000-year storm, which means the chances of it happening are one in 10,000 in any given year, or a 0.01 percent chance. Even for water to reach the emergency spillway, it would take a 900-year storm, a one in 900 annual chance. Water levels have never risen to the top of the dam, although in 2005 they reached a record 77 feet—about 72 feet below its concrete emergency spillway.
...
"We changed Mohave River Dam from a DSAC 4 to a 2, and DSAC 2 is high urgency," he said.
The change in the rating allows the Corps of Engineers to request a feasibility study.
"In that study, we do take climate change into account. Our team pushed it past that. We look at even the most severe storms that would cause any dam to fail," Vera said. "It would be a really rare event. It's hard to quantify. We can't say we're fixing the dam because of climate change. That's not accurate. So, while I'm saying there are more storm events, I'm not saying they were caused by climate change."