Flood Threat Spreads From Texas and Louisiana to the Ohio Valley and Great Lakes Early Week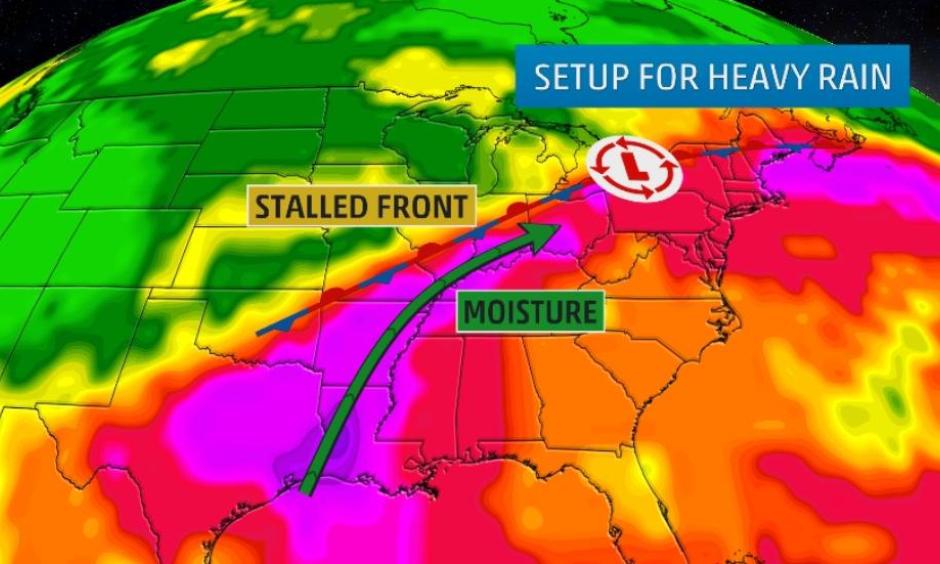 At least four locations in Louisiana have seen more than 2 feet of rain dating back to last week with the highest amount being 31.39 inches near Watson. Record flooding has been observed on at least seven river gauges in Louisiana.
...
After record, historic flooding Louisiana, the heavy rain potential is spreading north and east.
A combination of tropical moisture and a stalled front is the recipe for heavy rain.
Flood watches have been issued for multiple states, from the Gulf Coast to the Ohio Valley and southern Great Lakes