Flood Watches Issued in Florida as Heavy Rain Persists After Colin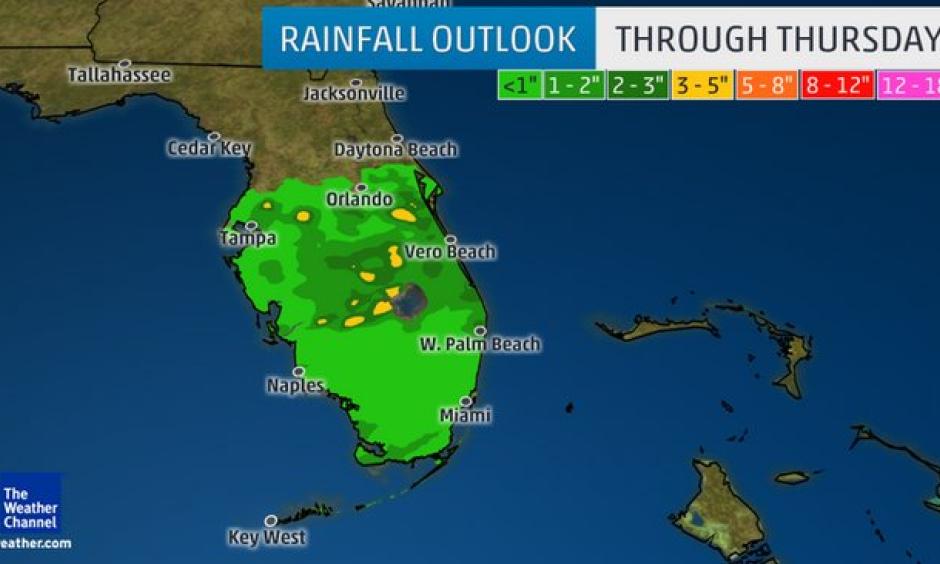 Heavy rainfall could cause flooding in the Florida peninsula Wednesday into Thursday as deep tropical moisture remains well established over the southern half of the Sunshine State. Rainfall should average 1 to 3 inches, but high spots over 5 inches are possible. The heaviest amounts will be in areas where thunderstorms stall and unleash several inches of rain in a short period of time.
The National Weather Service in Tampa says that much of west-central Florida still has standing water from Colin, so any additional rainfall could cause more flooding.