Flooding in Texas Sends Gators on the Move
,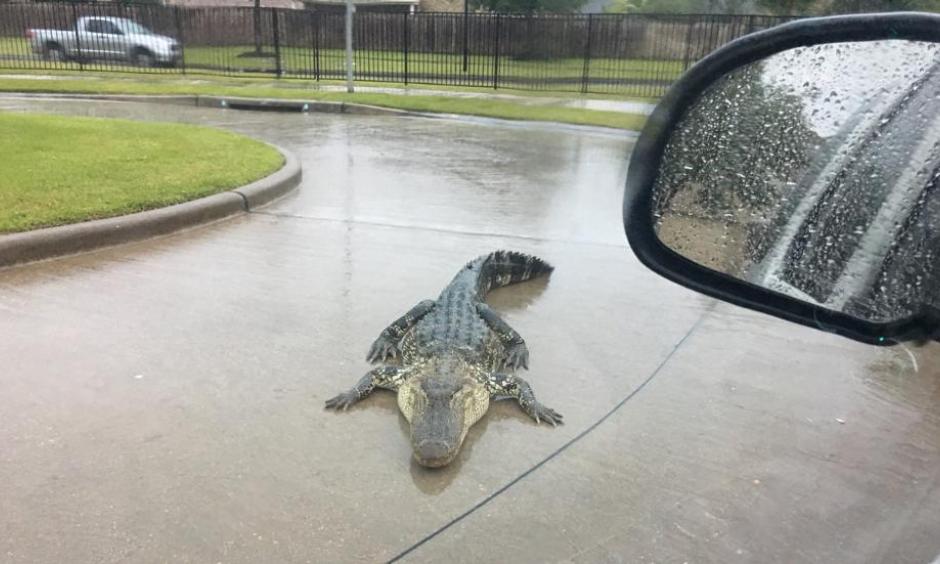 Archivist preface
Houston has seen a 167 percent increase in heavy downpours since the 1950s.[1]
The Houston area has seen several major floods in recent years. On April 18, 2016, 9.92 inches of rain fell Houston Intercontinental Airport. It was the highest one-day April rainfall on record and the highest one-day record ever except for June 26, 1986 when Houston was hit by the first Tropical Storm Allison.
The amount of rain falling in the heaviest events has increased by 16 percent since the 1950's across the Great Plains, according to the Third US National Climate Assessment.[2]
Article excerpt
A sheriff's deputy in Fort Bend County, on the southwest side of Houston, spotted a massive gator just sitting in the road in the rain in the county's Old Orchard community.
"Since we have nothing else to do right now, this big girl thought she would go for a walk!" Major Chad Norvell posted on Twitter, along with a photo of the massive gator.
Heavy weather in the region may have forced the gator out into the open.
According to weather.com senior meteorologist Jonathan Erdman, a stalled band of rain in the area is dropping 2 to 3 inches per hour in Brazoria and Galveston Counties. Doppler radar estimates up to 11 inches has fallen, in spots.