Floods All Too Familiar in the Mississippi Delta
Rayne, LA
Alton, IL
Davenport, IA
Cape Girardeau, MO
Arkansas
,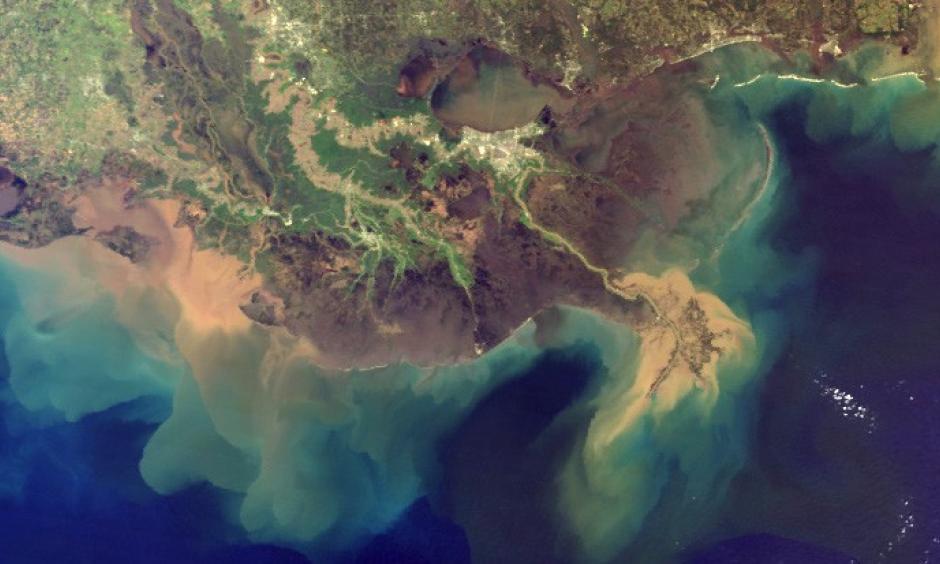 The moment Cherri Foytlin felt that familiar squish under her feet, she was overcome with dread. "As soon as I stepped into that water, I knew. I thought, 'here we go again,'" she said. "Anyone who doesn't believe in climate change should stroll through my hallway."
Last year, six inches of water swept through Foytlin's home in Rayne, Louisiana, wrecking walls, insulation, floors, furniture, clothes and toys, "anything we couldn't pick up fast enough," she said. Foytlin estimated the damages totaled $40,000, "and we're still not completely recovered from that."
...
"We just don't get normal spring rains anymore, we get huge downpours," Brent Walker, mayor of Alton, Illinois said during a recent press conference on threats from recent storms. "These storms are becoming more and more frequent. This is one of the many consequences associated with climate change. We are now living in a world of extremes, and the Mississippi River is a good example of that."
Climate change has made the air warmer. Warmer air holds more moisture. This leads to heavier rainfall, which can produce severe flooding. Downpours have become more frequent and severe in recent decades, according to the 2014 National Climate Assessment.
Alton has seen historic flooding in recent years. "Today we closed our marina," said Walker. "It's 25 years old, and in the last four years it's been evacuated twice, which has never happened before." He added, "we don't just get patterns of mild weather. We get above-normal heat coupled with long, dry periods that dip us into drought." Complicating flood risks, locks, dams and levies along the Mississippi River are in a poor state of repair.
Walker, along with mayors from Iowa, Missouri and Arkansas who also spoke with reporters, is part of the Mississippi River Cities and Towns Initiative (MRCTI), a coalition of 75 river-area mayors committed to remaining resilient in the face of flooding and other natural disasters.