From floods to fires, Russia sees stronger climate impacts - but efforts to adapt lag
Nizhnevartovsky District, Khanty-Mansi Autonomous Okrug
by
Thomson Reuters Foundation
,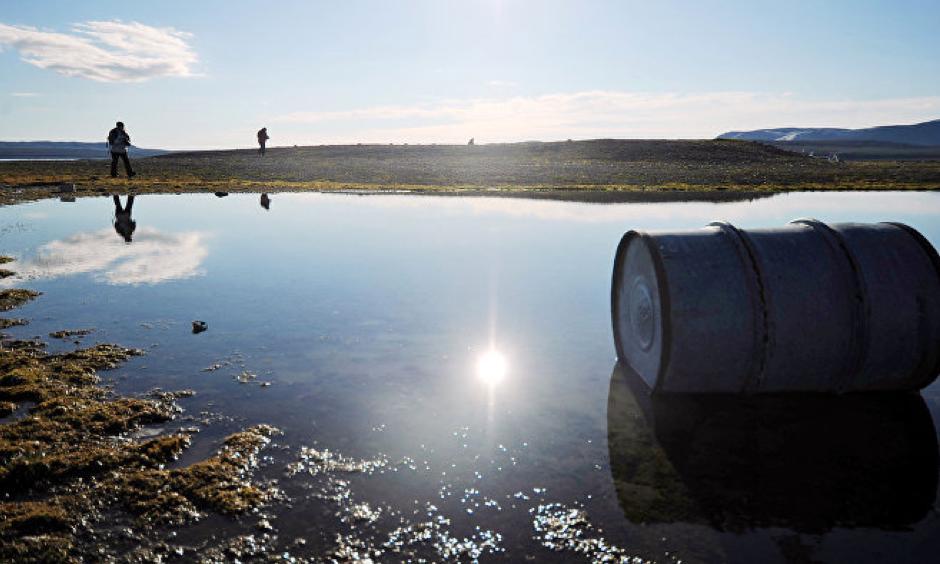 Russia is seeing stronger climate change impacts, from deadly storms in Moscow to river flooding in the country's south, but efforts to adapt to the growing problems remain limited, experts warn.
With around 10 million of the country's people facing immediate climate-related risks, according to Russian researchers, there is a need for federal and regional climate adaptation strategies, including better early warning systems and modernized infrastructure, the experts said.
Last week, a hurricane with winds up to 30 meters per second (67 miles per hour) hit Moscow at rush hour, leaving 16 people dead and more than 200 others injured, according to Russia's Emergency Ministry.
At the other end of the country, in southeastern Siberia, forest fires have repeatedly destroyed settlements with thousands of local residents evacuated and relocated.
In the south of Russia heavy rains and river flooding that threatened a dam in the Stavropol region led to the evacuation of a few thousand people in late May.
"These are all visible effects of climate change happening in Russia now. It is finally clear for everyone that the global climate crisis also has highly negative impacts for Russia, with more disasters to come," Alexey Kokorin, head of the climate and energy program at WWF-Russia, said in an interview with the Thomson Reuters Foundation.
Nikolay Gudkov, the spokesman for Russia's Ministry of Natural Resources, said the government was increasingly aware of the problem.
"Yes, all these disasters come as a result of climate change, we do acknowledge that," he said.
...
According to state meteorological service Roshydromet, average temperature in Russia in 2016 grew 2.5 times quicker than the global average.
The World Meteorological Organization has said that temperatures in parts of Artic Russia around the Ob River estuary and Novaya Zemlya are 6 to 7 degrees Celsius above the 1961-90 average, while worldwide temperatures are closer to 1 degree Celsius above that average.
Both 2015 and 2016 were the warmest years in Russia since the beginning of meteorological observations, the agency said.