Florida to face major flooding from persistent tropical downpours
,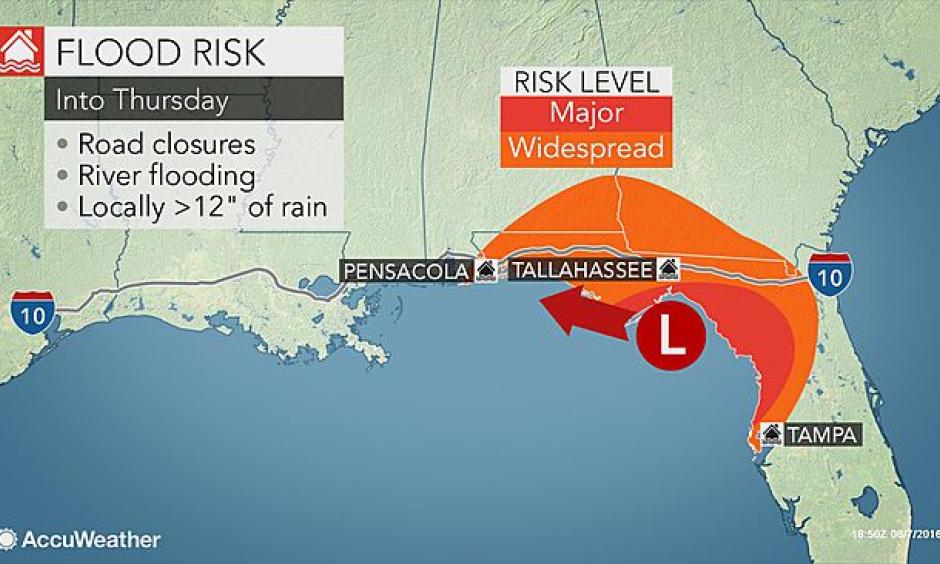 Regardless of tropical development, a slow-moving system will bring the threat of major flooding to Florida this week.
Tropical downpours will continue to stream into northern Florida through most of this week, dropping 1-3 inches of rain on some communities daily. In some locations, that amount of rain could pour down in as many hours.
The cumulative total of the rain will exceed 5 inches in many areas across Florida's panhandle and the northwestern peninsula. Localized amounts will even reach or exceed a foot.
Each round of downpours will further heighten the flood risk, exacerbating the flooding from localized issues early in the week to a widespread and major situation by midweek.
Panama City, Tallahassee, Gainesville, Ocala and Tampa are among the communities at risk for significant flooding. The threat stretches northward to Dothan, Alabama, and Albany, Georgia.
Drenching thunderstorms will also develop nearly daily this week across the rest of the Southeast and the central Gulf Coast, leading to localized flash flooding