Freak February: Record highs clobbering lows by more than 100-to-1
Asheville, NC
Albany, NY
Burlington, VT
,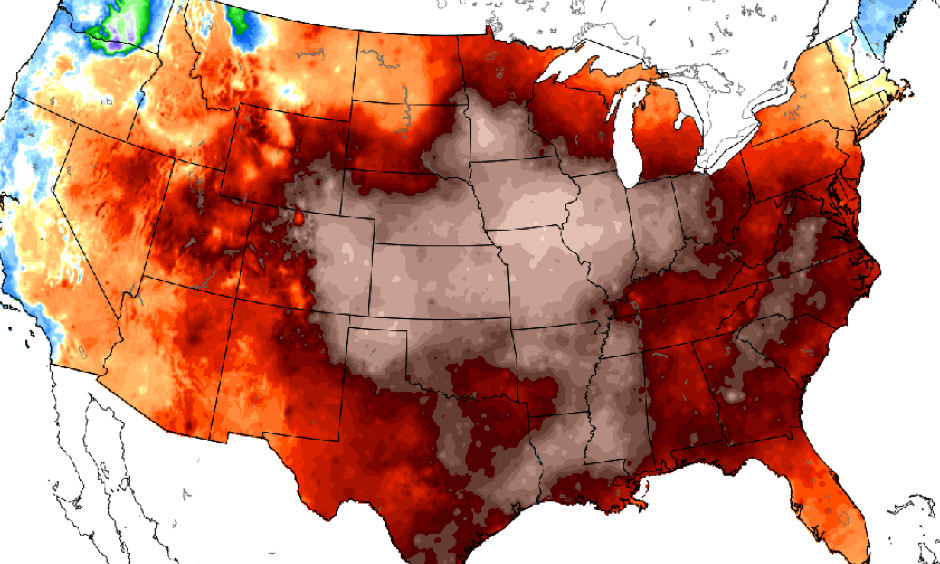 There's something about a warm February day that reminds you that something just isn't right. It gives you that nagging feeling that maybe global warming is real after all.
February 2016 has featured prolonged warm weather the likes of which many areas have not seen before, or have only experienced on rare occasions.
Taken as a whole, the month-to-date in the U.S. has seen a ridiculously lopsided ratio of daily record highs to daily record lows, which is a key indicator of short-term weather variability and, over the longer term, human-caused climate change.
Through Feb. 22, daily record highs have been blowing away daily record lows by a greater than 100-to-1 ratio, which, if it holds for a few more days, would itself set a record. (Although it might need an asterisk, considering the short calendar month.)
...
According to the National Center for Environmental Information (NCEI) in Asheville, North Carolina, February has seen 248 monthly record highs set or tied, along with 203 records set or tied for the warmest overnight minimum temperature. In comparison, there were no monthly cold temperature records set or tied through Feb. 22.
These figures do not include records that have been broken on Thursday, which so far include 69 degrees Fahrenheit in Albany, 63 in Toronto, Canada, and 62 in Burlington, Vermont, both of which were monthly records.