Global Coral Bleaching Continues For a Record Third Year



 Maldives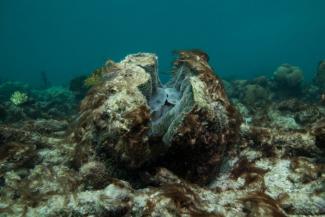 Bad coral reef news seems to be never-ending these days. Case in point: on Monday, scientists announced that the world is in for an unprecedented third year of coral bleaching across the globe...
"This is the most widespread, longest coral bleaching event ever to occur globally," Mark Eakin, the director of NOAA Coral Reef Watch, said...
Scientists have pointed to global warming as a major driver. Roughly 93 percent of the heat the planet has been absorbing due to excess carbon pollution is ending up in the oceans. That's causing changes to ecosystems across the high seas, but none are quite as dramatic as what's happening at coral reefs.
"If you think of them as a (climate change) bellwether, they're ringing the bells like crazy right now," Jennifer Koss, NOAA's Coral Reef Conservation Program director, said. "We can't afford to not listen to them."
As to whether this round of bleaching goes from being a singular event to a new normal, Eakin said, "ask me next year if this doesn't end"