Global warming could make the drought last for a century, says UCLA study
by
San Gabriel Valley Tribune
,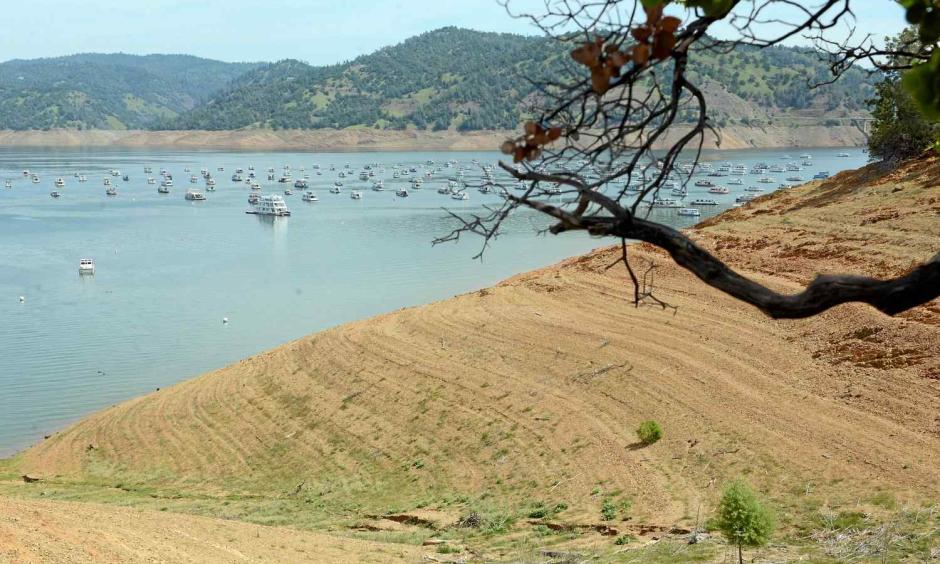 Greenhouse gases trapped in the upper atmosphere are acting like natural climatic forces that made some ancient droughts last for 1,000 years, UCLA researchers say.
Global warming created by these gases could be making a more arid climate, like what California has seen in its current five-year drought, "the new normal," said UCLA geography professor Glen MacDonald, the study's lead author.
Released today, the study in Scientific Reports — part of the Nature Publishing Group — found that carbon dioxide and methane emitted from the burning of fossil fuels may be mimicing the effects of some catastrophic environmental phenomena the planet has previously experienced.
The consequences of the buildup of greenhouse gases in the Earth's atmosphere look a lot like the effects of storms on the surface of the sun, decreases in volcanic activity or wobbles in the Earth's orbit.
Events such as those precipitated 60-year periods of drought in the 12th century, MacDonald wrote. Some prehistoric droughts created by those phenomena lasted as long as 1,000 years.
Man-made activity causing the Earth's temperature to rise may take the place of these natural phenomena — known as "radiative forcing" — in creating what scientists identify as extended arid periods.
"Radiative forcing in the past appears to have had catastrophic effects in extending droughts," said MacDonald, an international expert on drought and climate change, in a statement.
"When you have arid periods that persist for 60 years, as we did in the 12th century, or for millennia, as we did from 6,000 to 1,000 B.C., that's not really a 'drought,' " MacDonald said. "That aridity is the new normal."
While many scientists suspected that California had experienced extended dry periods in the ancient past, MacDonald's study found new, decisive evidence of mega-droughts occurring before recorded history.
Much like how researchers can use tree rings to understand what happened to an ancient tree over the course of its life, MacDonald used sediment samples from Kirman Lake in central-eastern California to document previous droughts. He concluded that these dry periods related to sea surface temperatures in the Pacific Ocean.
...
If levels of greenhouse gases continue to rise, the resulting effects could wither the state's forest preserves and decrease snowfall and rainfall, the study's authors concluded