The Gulf Of Mexico's Dead Zone Is The Biggest Ever Seen
,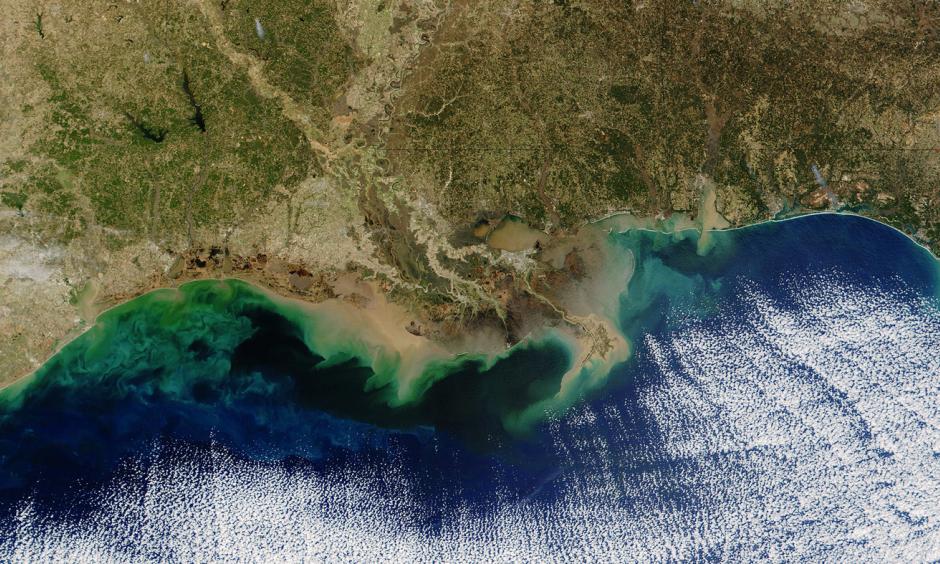 It has become a rite of summer. Every year, a "dead zone" appears in the Gulf of Mexico. It's an area where water doesn't have enough oxygen for fish to survive. And every year, the National Oceanic and Atmospheric Administration commissions scientists to venture out into the Gulf to measure it . . . NOAA announced that this year's dead zone is the biggest one ever measured. It covers 8,776 square miles — an area the size of New Jersey. And it's adding fuel to a debate over whether state and federal governments are doing enough to cut pollution that comes from farms.
...
"Most of the nitrogen and phosphorus that drives this problem comes from the pper Midwest," [NOAA scientist Don Scavia] says. "It's coming from agriculture."
...
"Fish that can swim will move out of the way. Organisms that are living on the bottom, that the fish feed on, can't move, and they often die," says Scavia, who now is a professor of environment and sustainability at the University of Michigan.
The record-breaking dead zone this year is the result of unusually heavy rains in the Midwest, which flushed a lot of nutrients into the Gulf.
The dead zone is invisible from the surface of the ocean. Scientists lower instruments into the water to measure oxygen levels near the bottom. But Scavia describes it as a kind of hidden environmental disaster. "You know, it's 8,000 square miles of no oxygen. That can't be good!" he says. Potentially, it could have huge economic costs as well, because it imperils Louisiana's shrimp industry.