Harvard Study: Hurricane Maria Killed More People Than Katrina and 9/11 Combined
,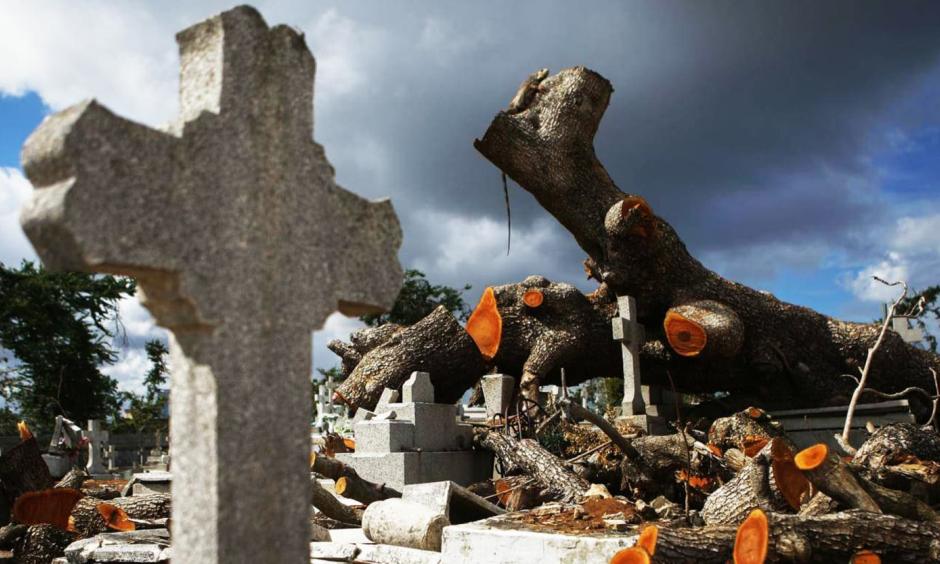 The hurricane that struck Puerto Rico in September was responsible for more deaths than the Sept. 11 attacks and Hurricane Katrina combined, according to an analysis published on Tuesday in the New England Journal of Medicine.
The group estimates that 4,645 people probably died after Hurricane Mariastruck the island last September. That's 70 times higher than the official death toll of 64 people reported by government officials.
By comparison, the Sept. 11, 2001, terrorist attacks killed 2,977 people and the deadliest hurricane in U.S. history, Katrina, killed 1,833 in 2005.
A group of 15 researchers, with most based at Harvard's T.H. Chan School of Public Health, used a statistical method that hadn't been used for measuring deaths from Hurricane Maria. Working with Carlos Albizu University and Ponce Health Sciences University of Puerto Rico, the team surveyed 3,299 households and 9,522 people between January and February 2018, a few months after Maria made landfall and devastated the country.
What the researchers conducted was akin to a census study, asking households to provide data about migration within the household: Who had lived there? Who had moved in and out? Most importantly, who had died?
The group's calculations landed them on the 4,645 figure, from deaths that could not have occurred had the island not been plunged into a humanitarian disaster and received no medical aid in the critical days following Hurricane Maria's landfall.
They found that about one-third of the hurricane fatality rate could be contributed to delayed medical care, and that the median age of the people who stayed home and/or died was about 50 (compared to the more 20-something demographic that escaped the island). The more remote a person was, the less likely a household would have access to electricity, water, or phone coverage; an astounding 83 percent of households lacked electricity even up to December.