He Said He Saw Snoopy on the Tennis Court; What Happened Next Was Anything But Funny
,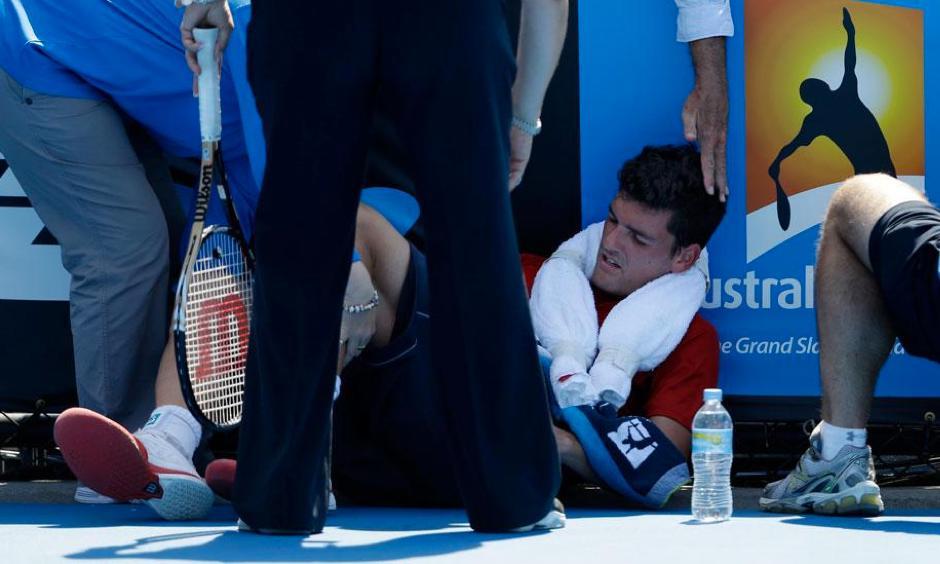 Canadian professional tennis player Frank Dancevic was one of several heat-related injuries so far in the 2014 Australian Open, but he's the only one who hallucinated that a popular animated character was joining him on the court.
In the middle of his first-round match, Dancevic was starting to succumb to the effects of the brutal Australian summer heat when he began to see visions of Snoopy, Charlie Brown's famous dog.
Soon after, Dancevic collapsed on the court and was unconscious for about a minute.
"I was dizzy from the middle of the first set and then I saw Snoopy and I thought, 'Wow Snoopy, that's weird'," Dancevic told the Herald Sun. "I couldn't keep my balance anymore and I leaned over the fence and when I woke up people were all around me."
...
Temperatures in Melbourne topped out at a scorching 109 degrees in Melbourne on Tuesday, which was followed by a high of 107 on Wednesday, said weather.com meteorologist Chris Dolce.
This is much above the average high temperature this time of year in the upper 70s, Dolce said. The sweltering 100-degree temperatures will continue Thursday and Friday. Then there will be a cool down – a big one – to 70 degrees this weekend.