Heat halts Vermont City Marathon for first time
,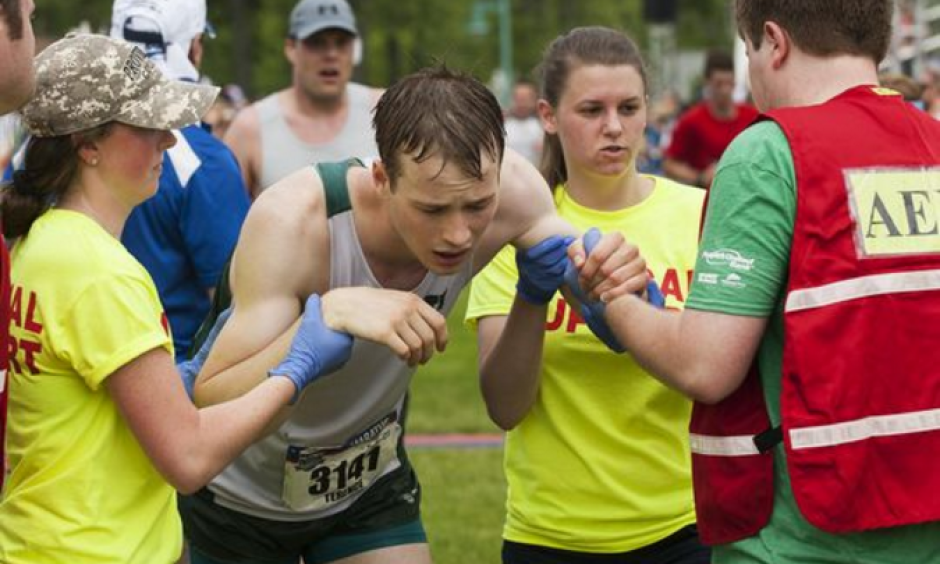 The link between climate change and extreme heat is firmly established. Climate change has already increased the intensity, duration and frequency of extreme heat events and will continue to amplify these events in the future.[1] The level of humidity in the air has also increased, making it more difficult for the human body to cool down during heat events.[2] These impacts are being felt worldwide, with the area experiencing extreme summer temperatures growing well over ten times in the past 30 years.[3]
The premature ending [of the People's United Bank Vermont City Marathon], which came almost four hours into the race, was the first in the 28 years the marathon has been held in Burlington...
When the Wet Bulb Globe Temperature — determined by measuring ambient air temp, humidity, wind and solar radiation — exceeded 82 on three consecutive readings at the three locations, officials were forced to halt the marathon due to the extreme heat