As heat index climbs, emergency visits, deaths rise in New England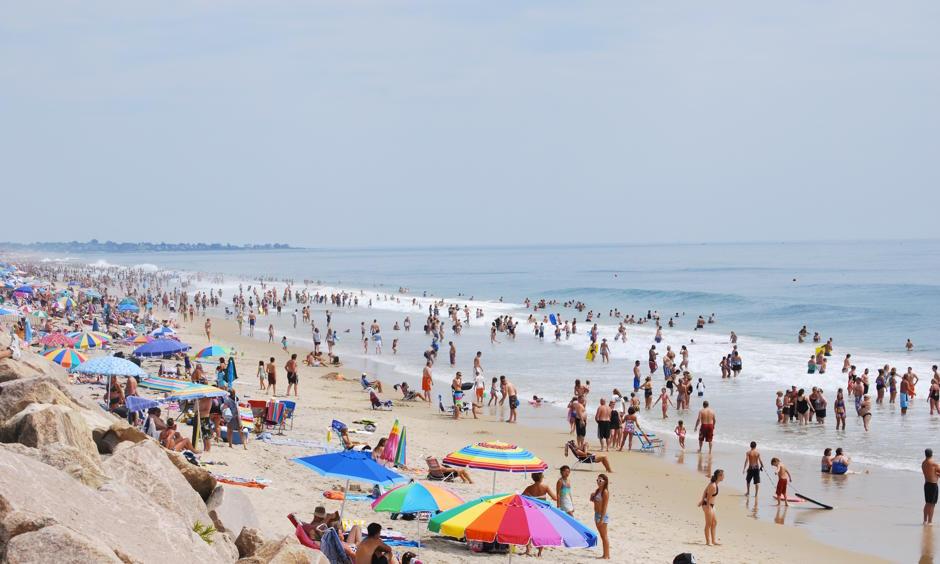 A new study that analyzed the health effects of summer weather in small to midsize population centers in three states shows that deaths and emergency department visits begin to rise significantly across the region well before the heat index hits the triple digits.
Data from the study, published in Environmental Research, has helped to shape a new National Weather Service policy for the New England region, according to a recently posted statement from the service's eastern region headquarters.
"The old threshold of 100 to 104 degrees Farenheit for two or more consecutive hours has been lowered to 95 to 99 degrees Farenheit occurring for two or more consecutive days, or any duration of heat index 100 to 104 degrees Farenheit," the statement says.
Heat index is a measure that combines temperature and humidity to express what the heat actually feels like. An 86-degree day with 70 percent humidity, for example, is enough to produce a heat index of 95.
In the new analysis, researchers at Brown University and the state health departments of Maine, New Hampshire and Rhode Island found that compared to days with a comfortable heat index of 75, days with a heat index of 95 resulted in 7.5 percent more heat-related emergency department visits and 5.1 percent more heat-related deaths over the following week. In absolute numbers, the health impact of all days with a heat index of at least 95 degrees among the 2.7 million residents in the study area was 784 additional emergency department visits per year and 22 more deaths per year attributable to heat.