Heat, Sweat, and Ozone Plague U.S.
by
Category 6, Weather Underground
,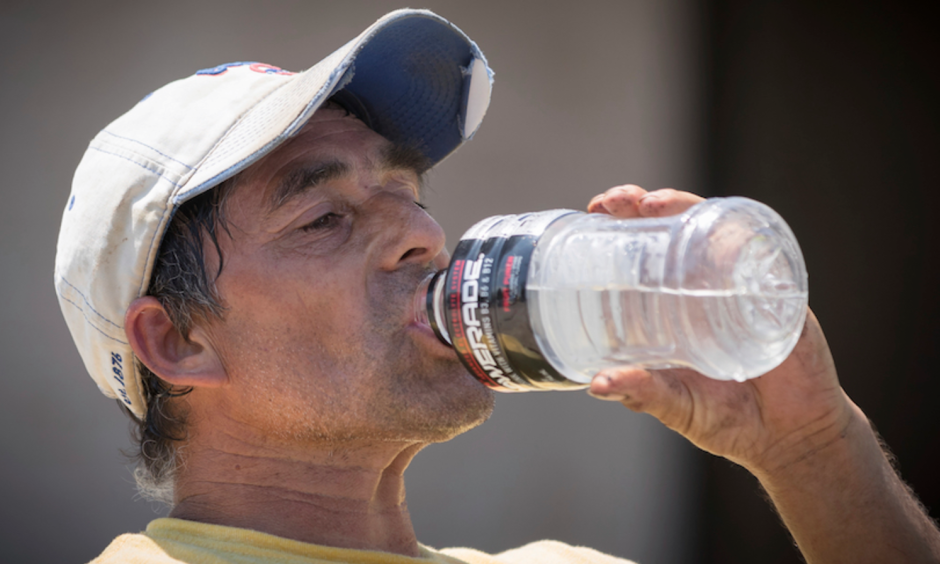 Although this week's heat wave across the central and eastern U.S. has fallen short of record-smashing in most areas, it's managed to bring misery to tens of millions of people. Excessive heat warnings were in place on Friday for Omaha, Kansas City, Des Moines, St. Louis, and neighboring areas, where heat indices will range between 105°F and 115°F. The Philadelphia area was also in an excessive heat warning for heat indices that could reach 103°F. Heat advisories covered a vast swath of the central U.S. and the mid-Atlantic region.
The prevailing stagnant air mass is leading to widespread poor air quality, especially in the big cities of the East where low-level ozone is a major problem during heat waves. Air quality alerts were in effect Friday for the Atlanta region, central North Carolina, and most of the megalopolis from Washington, D.C., to New York.