Heat Wave Keeps Its Grip on New York
,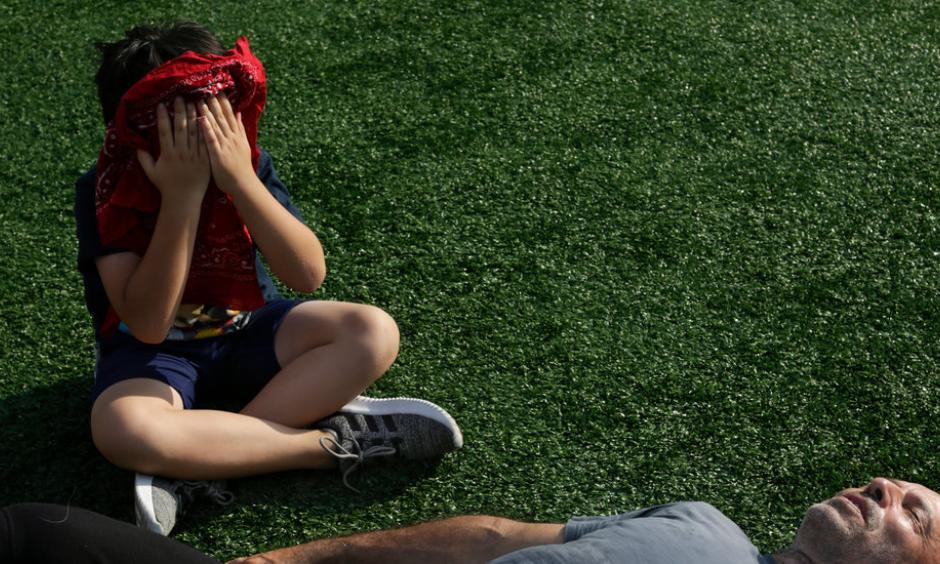 New York, like much of the country, has been in the grip of a heat wave, pushing officials in the city to declare a state of emergency lasting through the weekend as they fear the worst consequences such weather can bring. Meteorologists have issued extreme heat advisories stretching from the East Coast through the panhandle of Texas and the Midwest.
The temperature in New York was expected to shoot back up to the edge of 100 degrees on Sunday, renewing worries about overburdening the city's power system and the most vulnerable residents falling victim to the heat.
In Queens, fire marshals were investigating whether a faulty air conditioner sparked a fire that killed a 51-year-old woman and her 7-year-old daughter, the Fire Department said. Two teenagers, who neighbors said were the woman's sons, were taken to the hospital in critical condition.
There were limited power failures in the city on Saturday. Con Edison reported that more than 3,300 customers were without electricity, including about 1,400 in eastern Queens. Thousands of others across the country also lost power.