Hogs and Hurricanes: While Flood Water Recedes, Animal Waste Pollution Doesn't
,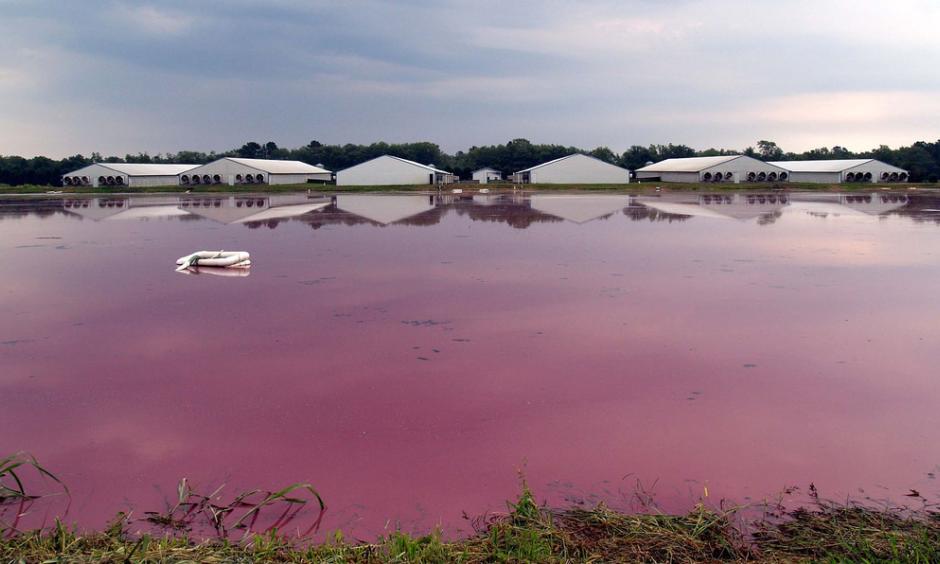 As North Carolina recovers from the widespread destruction and catastrophic loss of life caused by Hurricane Matthew, state officials are taking steps to contain another—and potentially even more deadly—disaster.
Flooding triggered by Matthew killed an estimated 1.7 million chickens, 112,000 turkeys, and 2,800 hogs and caused at least 16 giant lagoons of hog waste to overflow and two to breach. As a result, fecal matter—which often contains parasites and bacteria such as E. coli and salmonella—and equally harmful carcass fluids have seeped into flows and streams, creating a serious public health hazard. There are fears that this waste will contaminate ground water—a primary drinking water source for many North Carolinians—and damage fragile ecosystems. In an attempt to get ahead of the looming crisis, state officials are collecting samples to test water quality and are closely monitoring the disposal of dead animals.