Horrific Libya flooding made up to 50 times more likely by planet-warming pollution, scientists find



 Libya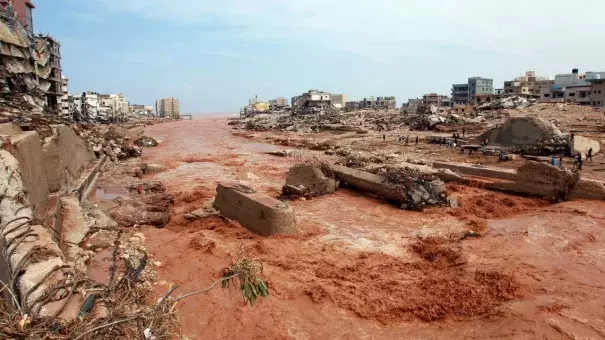 Climate Signal: Climate change is leading to an increased risk of more intense floods. Check out our Floods page for more information.
---
Article Excerpt:
The deadly rainfall which caused catastrophic flooding and destruction in Libya, as well as other parts of the Mediterranean, this month was made much more likely and worse by the human-caused climate crisis, in addition to other human factors, according to a new scientific analysis.
The World Weather Attribution initiative – a team of scientists that analyze the role of climate change in the aftermath of extreme weather events – found planet-warming pollution made the deadly rainfall in Libya up to 50 times more likely to occur and 50% worse. They also found the extreme rainfall that hit Greece, Turkey and Bulgaria was made up to 10 times more likely.
Full Story: CNN