Hottest July day ever recorded in UK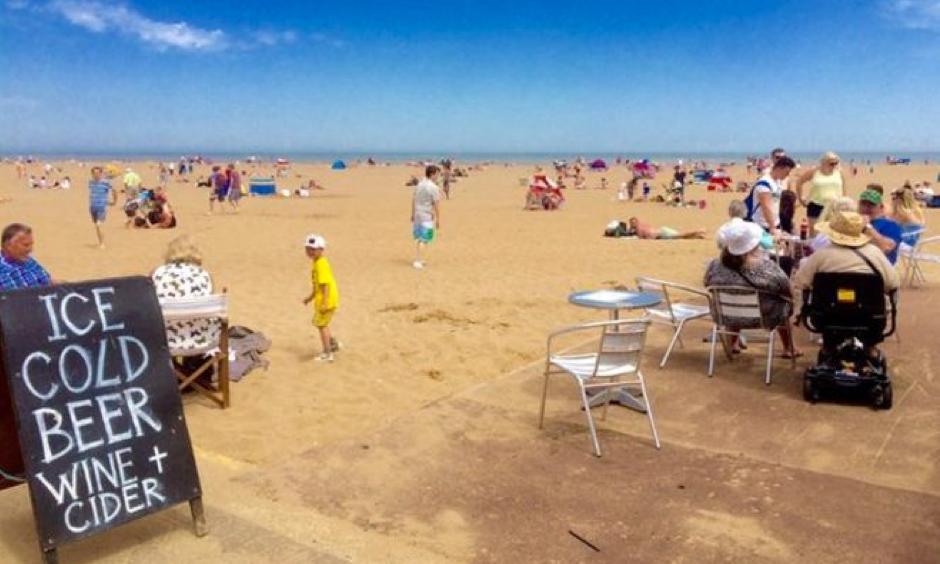 The UK has seen the hottest July day on record, with temperatures hitting 36.7C (98F).
The Met Office said the reading had been registered at Heathrow - breaking the previous record set in 2006.
A level 3 "heatwave action" heat-health alert has been declared for all parts of England.
But in Scotland, forecasters warned of thunderstorms, torrential downpours and hail stones up to 1cm in size.
Lightning was also spotted in the north-east of England, with a storm breaking out near Antony Gormley's Angel of the North statue.
Hot weather may have been a "contributing factor" to a large fire which consumed about 30 acres of Thetford Forest.
Motorists on the M1 in Derbyshire faced delays after a lorry carrying batteries burst into flames, causing the motorway to be temporarily closed in both directions.
Meanwhile, five people were taken to hospital from the Royal Norfolk Show as temperatures rose to 31C (88F) in Norwich.
In Staffordshire, 80 people were stranded on the monorail at Alton Towers when two trains broke down.
Wimbledon spectators - who had been covering their heads with umbrellas, newspapers and towels - were advised to wear hats.
London was hotter than Rome and Athens, according to figures collated by the Met Office, but other parts of Europe saw temperatures rise above 40C (104F).