How the Carr Fire morphed into a towering, deadly "fire tornado"
,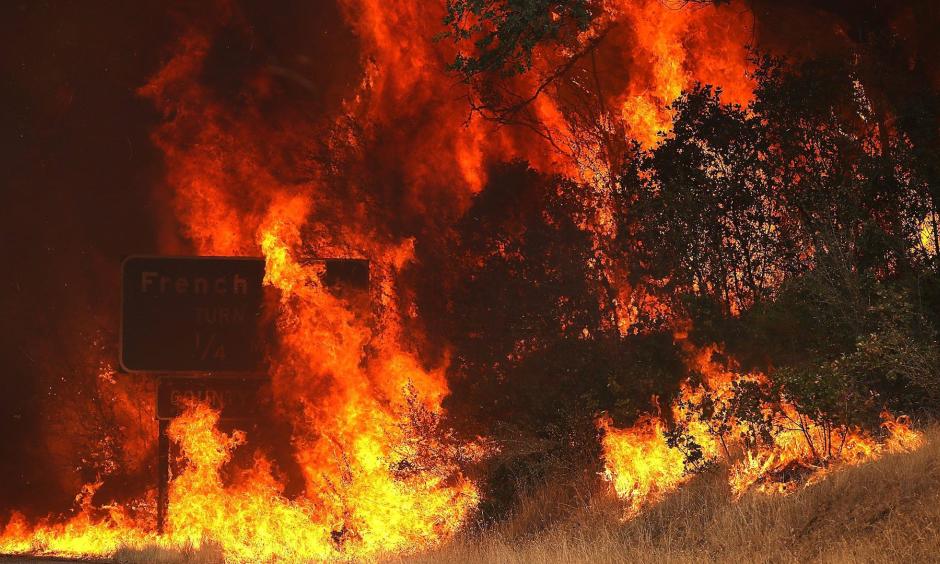 On July 27, the Carr Fire in California's Sacramento Valley transformed from a modest wildfire into a nightmarish, towering inferno, complete with a rotating smoke plume and roaring winds on its periphery. The fire manufactured its own weather as it exploded in size, took off down hills and across a major river, and became a killer as it entered the city of Redding, home to nearly 100,000.
Why this matters: What researchers learn about the fire's extreme behavior could save lives, as climate change makes fire conditions more volatile across the West.
Exactly how this "fire whirl" or "firenado" — depending who you talk to — happened, and what this phenomena should be called, is a matter of active scientific research.
How this works: Neil Lareau, an assistant physics professor at the University of Nevada at Reno who specializes in fire weather phenomena, said the rotating cloud that looked like a nuclear explosion is an extremely rare occurrence.
Based on observations from three National Weather Service Doppler radars, video footage and eyewitness accounts on the ground, Lareau thinks the fire's behavior as it roared into Redding — jumping over the Sacramento River in the process — shows that it may best be classified as an actual tornado.
...
Between the lines: The Carr Fire's rotating smoke plume acted as a chimney, venting heat and smoke away from the blaze, and sucking in air from surrounding areas. Plume-dominated fires, Lareau told Axios, occur in settings with relatively light winds but plenty of instability in the atmosphere, and their behavior can be erratic.
What's so rare, though, is to have a large part of the plume spinning like a tornado one might see in Oklahoma, creating damaging winds on its periphery, and rendering firefighting efforts futile.