How eroding coastline is changing Quebec's Gaspé peninsula
,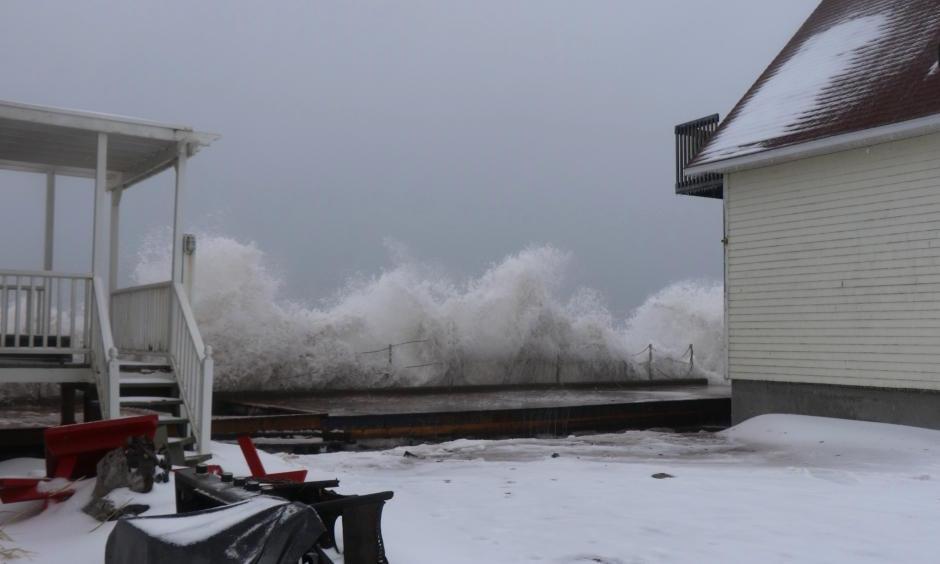 Elyse Boivin steps over piles of splintered wood, rocks and debris as she enters what was once her seaside café in Percé, Que.
Until recently, the Café de l'Atlantique was a charming, nautical-themed gathering place overlooking the sea and the majestic Percé Rock.
For decades, Boivin poured her heart into the café.
But last Dec. 30, during a particularly violent storm, the sea came barrelling through the windows, tearing the café apart.
"It was much worse than expected. The waves were 10 feet high, they were crashing in," says Boivin. "It's total destruction. It's a complete loss for us."
Residents say they could hear the waves pounding the shore from several kilometres away.
Many in the region say powerful storms, like the ones that hit here in December and again in January, are happening more often, and causing more damage.
...
With the climate changing, scientists predict more powerful storms with increased frequency in the years to come. As less sea ice forms to block the waves and protect the shore, the Gaspé and other coastal communities already vulnerable to erosion, will continue to be battered and more land will be washed away.
"We expected the coastline to recede and retreat a bit, but the last storms proved that it could happen now, and it was even worse than we expected," says Ursule Boyer-Villemaire, a geographer and oceanographer. She was part of a study with the climate change research firm Ouranos that looked at the economic impact of climate change in Percé.