How Weeks of Downpours Sparked Wildfires in California
,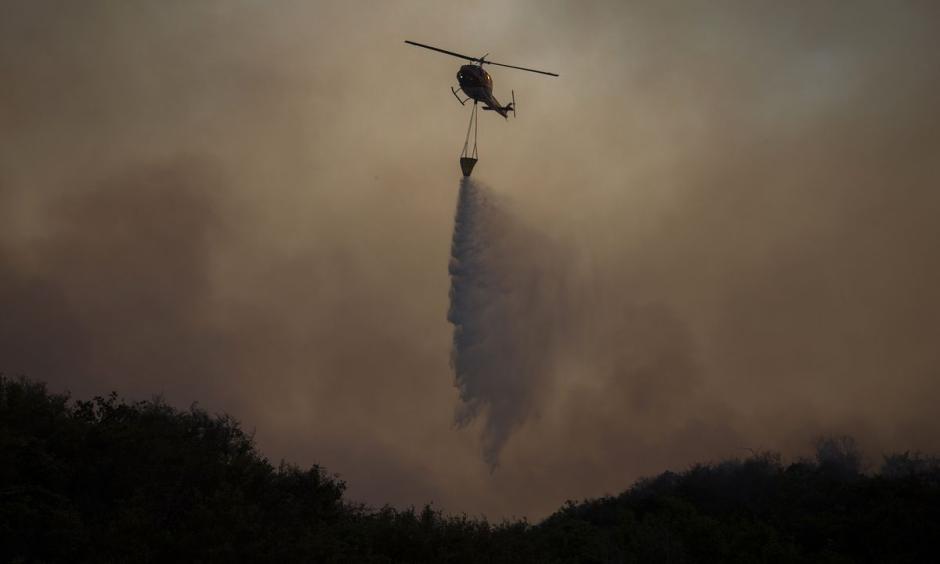 Forest fires are picking up once again in California.
The cause this time: rain and snow.
Really, rain and snow? OK, perhaps not exclusively, but yes, as counterintuitive as it would seem, the weeks of precipitation that ended the state's drought in the spring also laid the groundwork for a surge in fires.
What happened is the deluge sparked a greening of bushes, grasses and shrubs like no one has seen in California in years; when the storms then ended and the temperatures started to soar -- to around 100 degree Fahrenheit for days at a time -- all of that newly sprouted foliage quickly dried out. And that provided the perfect fuel source to turn a stray spark into a raging fire.
"We have this abundant grass crop now, and we have not had this type of fuel in many years," said Amy Head, spokeswoman for the California Department of Forestry and Fire Protection, CalFire for short, in Sacramento. "It is dry everywhere, it is thick, it is abundant and there is a lot of it."
Some 2,905 fires started between Jan. 1 and July 9, burning more than 68,129 acres on state and local lands, more than double the five-year average of 27,390 acres and the 30,574 that burned by the same date last year. When you throw in areas maintained by the U.S. Forest Service, the total acreage aflame or scorched across the state rises to 92,439 acres. Governor Jerry Brown declared an emergency in Santa Barbara County where two fires have forced people from their homes, threatened agriculture and could even sever major power lines and drive up electricity prices.