Hurricane Florence set at least 28 flood records, according to new USGS report



 United States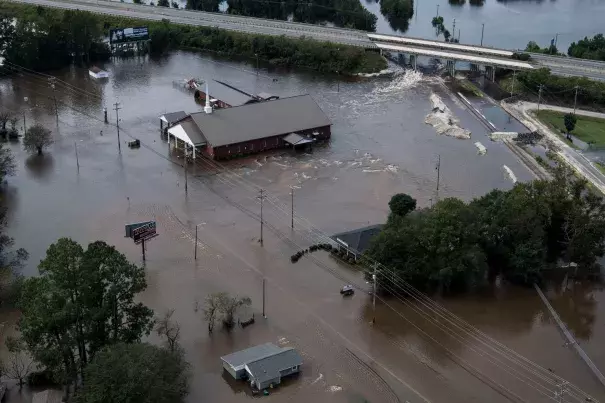 Hurricane Florence, the massive storm that deluged the Carolinas after it made landfall on Sept. 14, set at least 28 flood records, according to a new report by the U.S. Geological Survey.
Florence hit North Carolina as a Category 1 hurricane and then stalled, combining a huge storm surge and coastal flooding with prolonged, record-breaking rainfall that reached as much as 30 inches in some inland regions. The intense rains caused flash flooding, which was followed — sometimes as much as a week later — by floods along rivers that continued to rise as they accumulated runoff.
The report, released Tuesday, uses preliminary data to show that 18 USGS stream gauges in North Carolina and 10 in South Carolina registered record water levels, or "peaks of record." In addition, the "streamflows" — or volume of water passing a fixed point — at 45 stream gauges in North Carolina and four in South Carolina were among the top five ever at those sites.