Hurricane Maria Death Toll Rises to 30 in Caribbean
by
Weather Underground | Category 6
,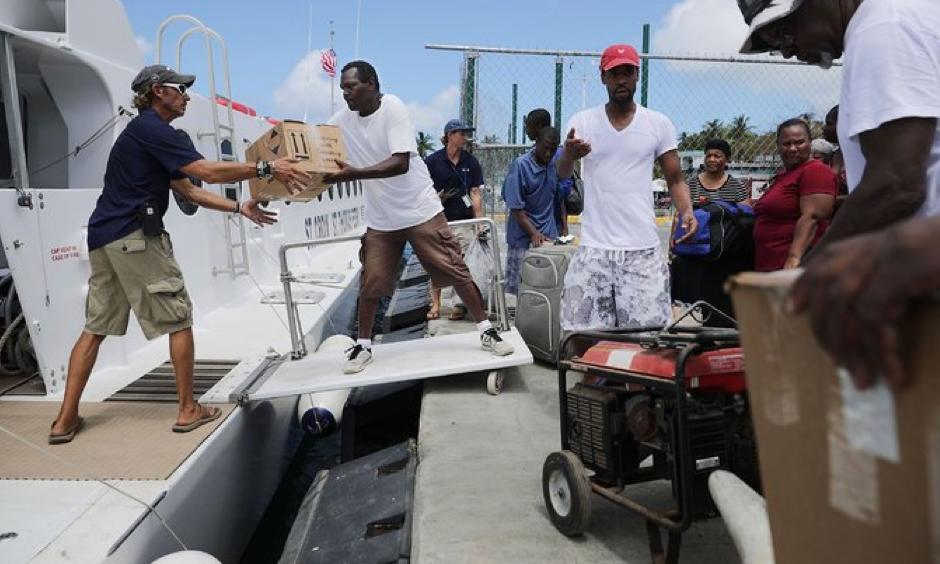 As Major Hurricane Maria swept into the Turks and Caicos on Friday, officials in island nations already devastated by the storm announced more deaths amid the widespread destruction.
In Puerto Rico, where the death toll is expected to continue to rise, Gov. Ricardo Rosselló said at least 13 people have died on the island or in nearby waters due to the hurricane. He told The Weather Channel they were attempting to reach the most remote areas of the island by helicopter, as travel has been crippled by debris and downed power lines on Puerto Rico's roads.
The storm has contributed to at least 30 deaths, including 15 from the obliterated Caribbean island of Dominica, Prime Minister Roosevelt Skerrit announced Thursday.
...
Dominican Republic
Tens of thousands were left without power in the Dominican Republic as the deadly storm swamped the country with torrential rainfall.
"In the south zone, there are four circuits out of service, and about 40,613 customers, or 30 percent of the population," Dominican Corporation of State Electrical Companies (CDEEE) Emergency Operations Center representative Ernesto Perez told DominicanToday.com.
He added that 45 of the east region's 204 circuits were affected, which amounts to 100,000 customers. A downed power line between the towns of Playa Dorada and Cabarete has left the country's entire north coast without power.
The local Emergency Operations Center (COE) said 9,990 people were evacuated from their homes and most of the country was placed under flash flood and landslide warning, reports DominicanToday.com.
...
U.S. Virgin Islands
Gov. Kenneth E. Mapp announced a 24-hour curfew Thursday morning on the four main U.S. Virgin Islands — St. Croix, St. Thomas, St. John and Water Island.
"Your presence on the roads during the curfew hours will only hamper clean-up efforts and could delay the distribution of critically needed supplies," Mapp said.
Communications were down across the islands Wednesday and the local government was working to assess the damage, Virgin Islands Territorial Emergency Management Agency emergency operations supervisor Garry Green told the New York Times.
Photos and videos posted to social media out of the U.S. Virgin Islands showed major flooding on St. Thomas. On St. Croix, WTJX reporter Bob Tonge said the roads were blocked with downed wires and electrical poles.
WTJX also reported numerous roofs were ripped off buildings in Christiansted town. Roads there remain impassable.