Hurricane Maria Lashing Turks and Caicos as Conditions Improve in Puerto Rico and Dominican Republic; U.S. Rip Current, High Surf Threat
,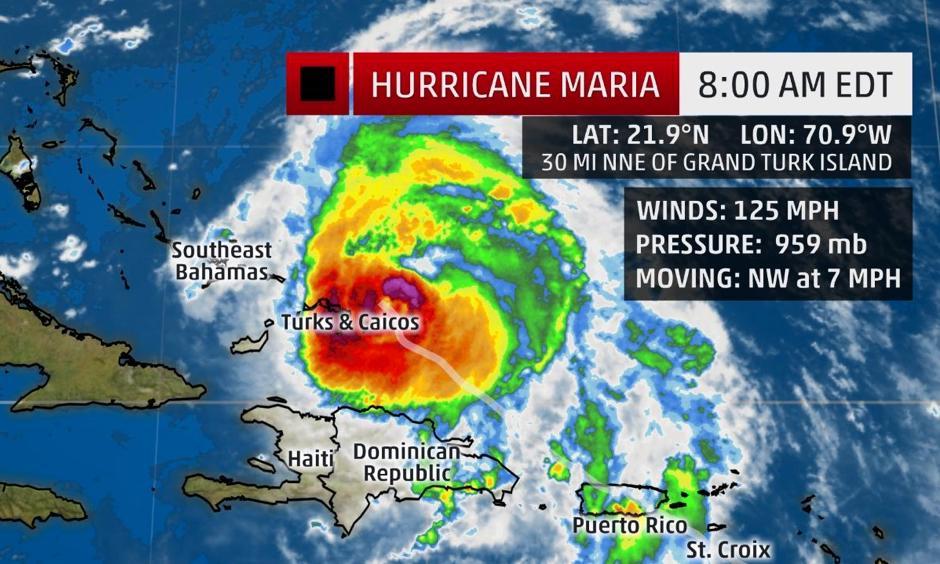 Maria continues to pound the Dominican Republic with heavy rain and strong winds. Wind gusts over 60 mph have been clocked along the northeast Dominican Republic coast, including in the resort city of Punta Cana.
Rainbands continue to soak parts of Puerto Rico even as the center of the hurricane moves away. The National Weather Service says that major flooding was ongoing in Puerto Rico on the Rio Grande de Loiza, Rio Grande de Manati and La Plata basins.
At least one rain gauge near Caguas, Puerto Rico, has reported more than 30 inches of rain from Maria.
Hurricane conditions will continue to spread into the Turks and Caicos and far southeast Bahamas as Maria approaches.
Current Watches/Warnings
Hurricane warnings have been issued for the Turks and Caicos Islands and the southeastern Bahamas. This means hurricane conditions are expected within 36 hours.
Hurricane warnings remain in effect for the Dominican Republic from Cabo Engano to Puerto Plata.
A tropical storm warning is in effect from west of Puerto Plata to the northern border of the Dominican Republic and Haiti and for the central Bahamas.