Hurricane Matthew: A perfect storm, surprising even experts, with catastrophe for North Carolina
,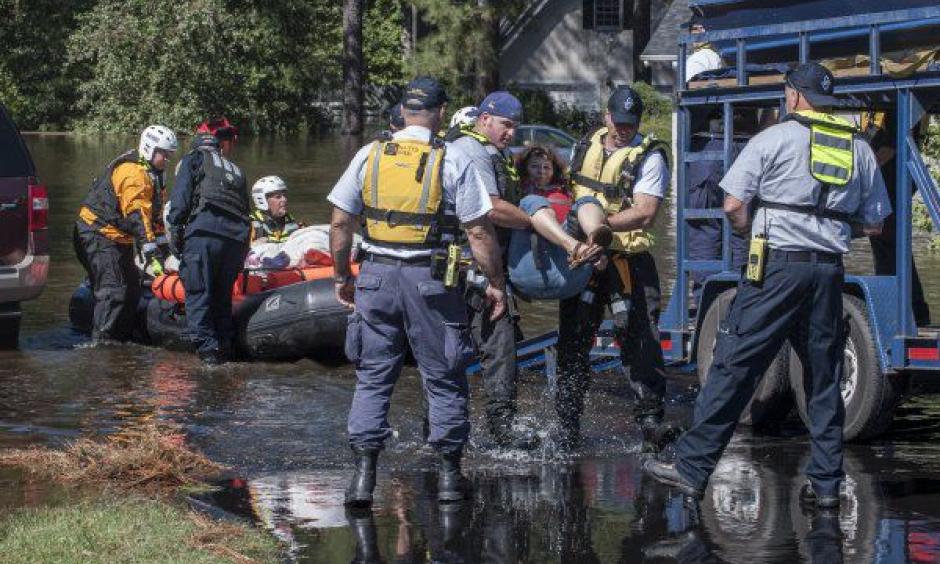 [Matthew] dumped three to four months' worth of rain in about 12 hours, killing 26 people in North Carolina and turning communities into islands. People were stranded, their lives at risk, as the floodwaters rose.
...
The list of hurricanes that have severely affected Fayetteville in modern memory is thankfully short: Hazel, Fran, now Matthew.
Of the three, Matthew may end up the worst in total damage. That's because while Hazel in 1954 and Fran in 1996 walloped the region, their wreckage was mainly wind-driven.
...
Matthew's winds were far less severe, with a top wind gust of 62 mph in the Fayetteville area. In 1954, Hazel's winds reached 110 mph locally. But people who here for both say there's no question that Matthew has left a deeper scar.
...
Matthew brought rain over a region far wider than the wind fields of earlier storms. Rainfall of more than 7 inches was reported in all nine Cape Fear counties, and totals well above 10 inches were common.
...
On Sunday morning, the rain totals and flooding were staggering. People in the northern region expecting to pick up 4 to 5 inches of rain received double that total. Fayetteville officially picked up 14.8 inches, shattering the all-time one-day total.