Hurricane Matthew Pummels Haiti and Moves Toward U.S.
,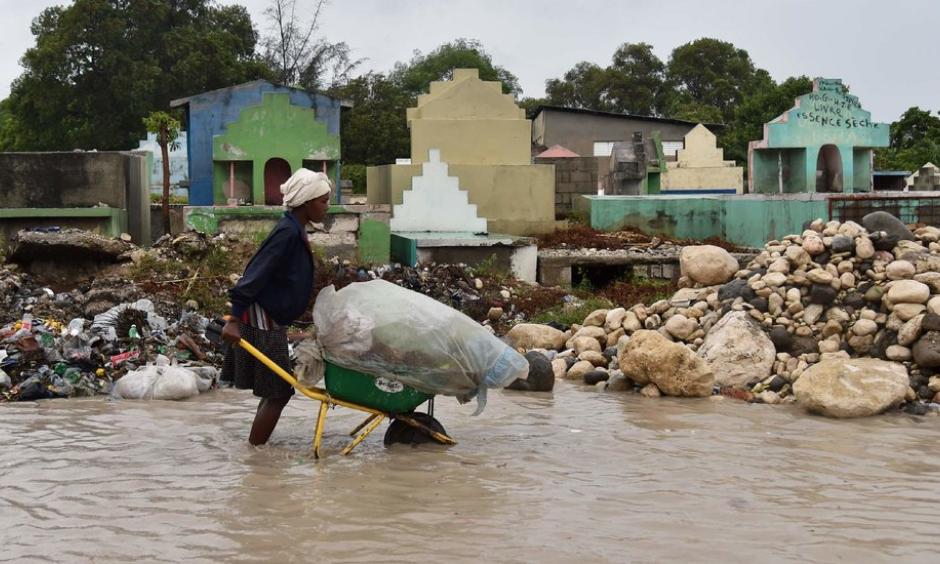 Hurricane Matthew assaulted Haiti's southern coast with deadly fury on Tuesday, destroying homes and crops, sweeping away livestock and cutting off transportation as a large part of the Caribbean was pummeled by the storm's 145-mile-per-hour winds and torrential rain.
The top United Nations official in Haiti, Mourad Wahba, described the storm as "the largest humanitarian event" in the country of 11 million since a devastating earthquake six years ago, with thousands scrambling for shelter. Haiti's civil protection agency said a bridge collapse severed the main highway connecting the south with Port-au-Prince, the capital.
Initial reports from the government said that five people had been killed, 10 people had been injured and one person was missing. Interior Minister François Anick Joseph said Tuesday night that 14,530 people had been evacuated and that about 2,200 homes were flooded or destroyed.
As of Wednesday morning, the storm, which was downgraded to Category 3, from Category 4, had passed through Cuba, and the National Hurricane Center in Miami warned that a dangerous surge was beginning to spread over the Bahamas, to the north. A hurricane warning was in effect for Haiti, parts of the Bahamas and of Cuba, and a coastal stretch of Florida that includes Boca Raton, Fort Lauderdale and West Palm Beach, as well as Lake Okeechobee.
As the Carolinas, Florida and Georgia braced for wind and rain, officials in the Caribbean took stock of the destruction.
Georges Dubuche, the former director general of Haiti's Ministry of Health who serves on an advisory board for Direct Relief, an aid organization, said on Tuesday that he feared that there would be "maybe hundreds of dead." Mr. Joseph acknowledged that the scope of the destruction was not yet clear and that the government was still assessing the damage