Hurricane Matthew Spares Florida Major Winds; Dangerous Storm Surge and Rains Arrive
,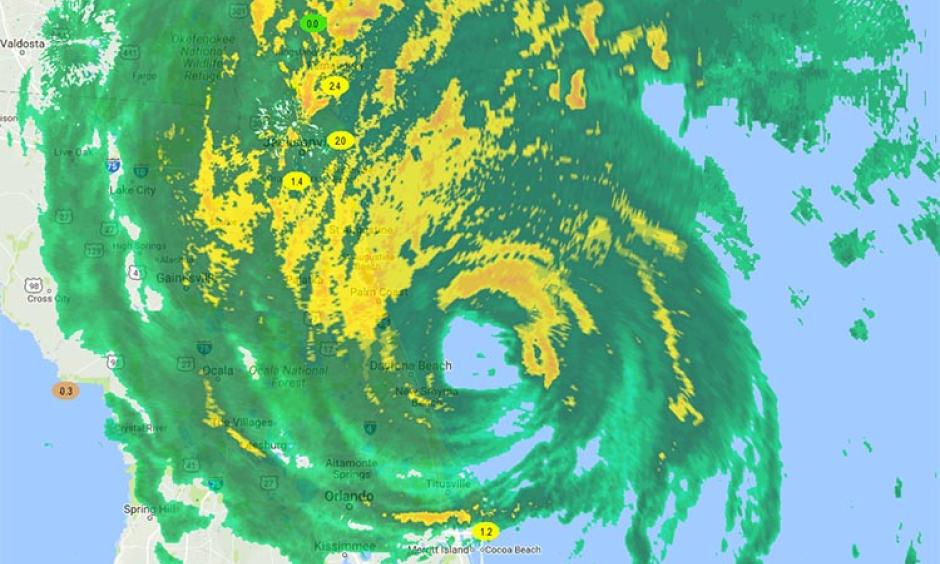 Hurricane Matthew has spared Florida the worst. A mighty Category 4 storm with 140 mph winds when it devastated Grand Bahama Island on Thursday, Matthew underwent a collapse of its inner eyewall on Thursday evening, which resulted in the hurricane weakening dramatically. Now a Category 3 storm with 120 mph winds as of the 11 am EDT Friday advisory, Matthew has yet to generate sustained winds of hurricane force anywhere in Florida, though a gust of 107 mph was recorded on Cape Canaveral this morning. Matthew's center came within 30 miles of Cape Canaveral, but the western eyewall of the storm has, for the most part, remained barely offshore today.
...
The greater danger of hurricane-force winds at the coast is to South Carolina. The 00Z Friday runs of our four top models for forecasting hurricane tracks—the GFS, European, UKMET and HWRF—showed that Matthew will track very close to the coast of Florida and Georgia today and early Saturday morning, then potentially make landfall on the coast of South Carolina Saturday morning near 6 am EDT.
...
Matthew's failure to move inland and weaken over central Florida is good news for them but bad news for the coasts of north Florida, Georgia, and South Carolina. A stronger Matthew means a larger storm surge farther to the north