Hurricane Sam forecast to rapidly intensify into a Category 4 in the Atlantic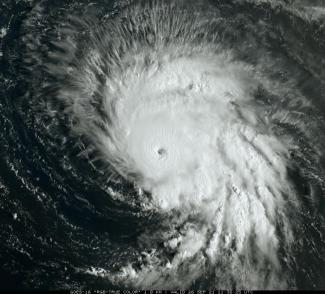 Climate Signals summary: Hurricane Sam is expected to rapidly intensify into a major hurricane this weekend, which would make it the 16th storm to do so over the past two seasons. Climate change has led to a rise in ocean temperatures, increasing the chance for storms to intensify rapidly.
---
Article excerpt: Sam is expected to become the 16th storm to rapidly intensify over the past two seasons in the Atlantic — a shockingly high number — but then again we have had an abnormally large number of storms in 2020 and 2021. The average number of storms which rapidly intensify per season is about four (according to Phil Klotzbach from Colorado State University), so the last two years combined have seen about double the typical number.
Hurricane researcher Jim Kossin, a senior scientist with The Climate Service, told CBS News in an email conversation that the number of storms rapidly intensifying lately is indeed abnormal and there may still be more to come this season.
While there are many factors that may explain why so many systems are rapidly intensifying as of late, one reason is likely a rise in ocean heat due to climate change. Since the 1980s, rapid intensification has increased by 4 to 5 mph per decade. A 2019 paper found that human-caused climate change has been contributing to this trend in the Atlantic basin — a trend that is likely to continue as long as oceans keep heating.
"The increase in rapid intensification events in the Atlantic is very likely due to the warmer than normal ocean temperatures, which certainly have a human fingerprint on them. The latest research, and the latest IPCC report says that rapid intensification events are increasing in frequency and intensity and we have medium confidence that this increase can not be explained by natural variability alone," Kossin explained.
Storms that rapidly intensify have an 80% chance of becoming a major hurricane (Category 3 and up), which Sam is forecast to do in short order.

You can find the full story by Jeff Berardelli here: https://www.cbsnews.com/news/hurricane-sam-forecast-path-atlantic-ocean/