Husband, 81, appeared to be protecting wife, 90, as wildfire raced onto their home. Both died
,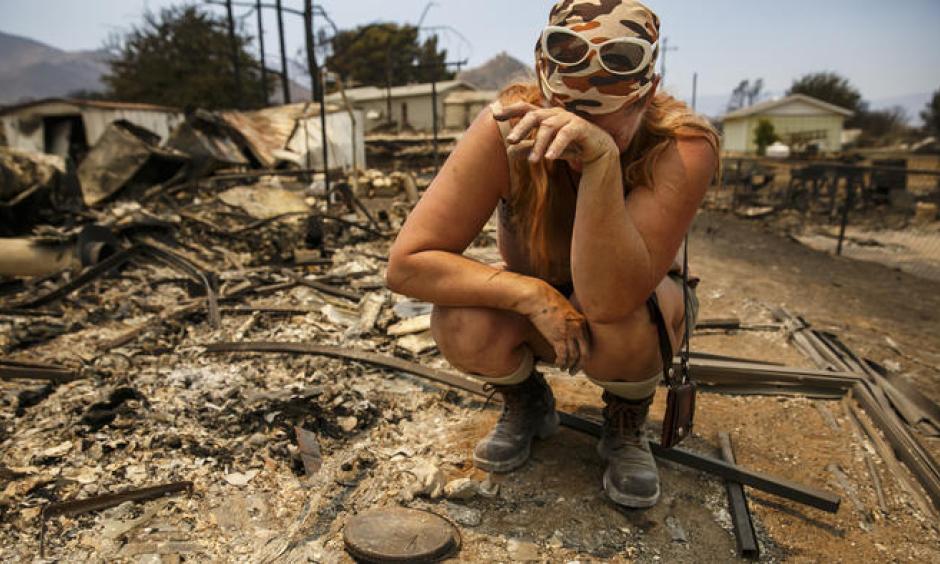 The McKaigs are the two known casualties of a fire that has burned over 46,000 acres, destroyed more than 200 structures and homes and is only 45% contained. The cost of damage to date is $13 million, according to Inciweb. An investigation into the cause of the fire is ongoing.
The fire impacted several small communities in Lake Isabella, among them South Lake, which was nearly wiped out by the fire. The majority of people living in South Lake were retirees living on fixed incomes, many of whom lived alone.
The Erskine fire was the latest example of the danger faced during wildfires by senior citizens, particularly when they live in relative isolation.
Last fall, the devastating Valley fire in Lake County killed three people – all of them elderly. Survivors were pulled from the fire zone with or without their wheelchairs and some arrived in shelters with oxygen tanks. Many of the residents were homebound