Increasing Heat Is Driving Off Clouds That Dampen California Wildfires
by
State of the Planet, Columbia University's Earth Institute
,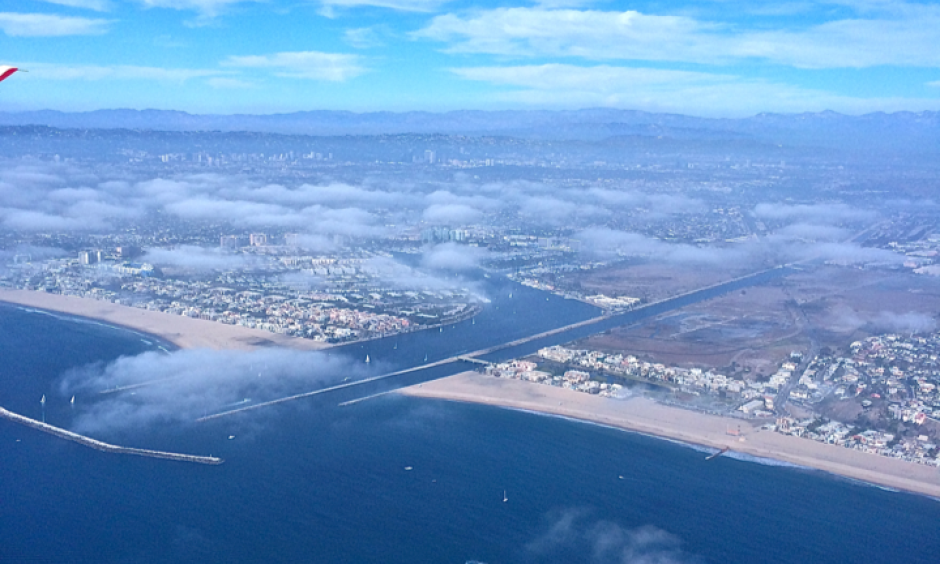 Sunny California may be getting too sunny. Increasing summer temperatures brought on by a combination of intensifying urbanization and warming climate are driving off once common low-lying morning clouds in many southern coastal areas of the state, leading to increased risk of wildfires, says a new study.
"Cloud cover is plummeting in southern coastal California," said Park Williams, a bioclimatologist at Columbia University's Lamont-Doherty Earth Observatory and lead author of the research. "And as clouds decrease, that increases the chance of bigger and more intense fires." Williams said the decrease is driven mainly by urban sprawl, which increases near-surface temperatures, but that overall warming climate is contributing, too. Increasing heat drives away clouds, which admits more sunlight, which heats the ground further, leading to drier vegetation, and higher fire risk, said Williams.
...
Normally, stratus clouds form over coastal southern California during early morning within a thin layer of cool, moist ocean air sandwiched between the land and higher air masses that are too dry for cloud formation. The stratus zone's altitude varies with weather, but sits at roughly 1,000 to 3,000 feet. But heat causes clouds to dissipate, and decades of intense urban growth plus global warming have been gnawing away at the stratus layer's base, causing the layer to thin and clouds to burn off earlier in the day or disappear altogether. Cloud bases have risen 150 to 300 feet since the 1970s, says the study.
...
However, the study did not find that total area burned in summer has increased as a result of decreases in cloud shading. There are too many other factors at play, said Williams. These include yearly variations in rainfall, winds, locations where fires start, and perhaps most of all, decreases in burnable area as urban areas have expanded, and the increased effectiveness of fire-fighting.