Publication Date June 8, 2017

In India, Slight Rise in Temperatures Is Tied to Heat Wave Deaths



 India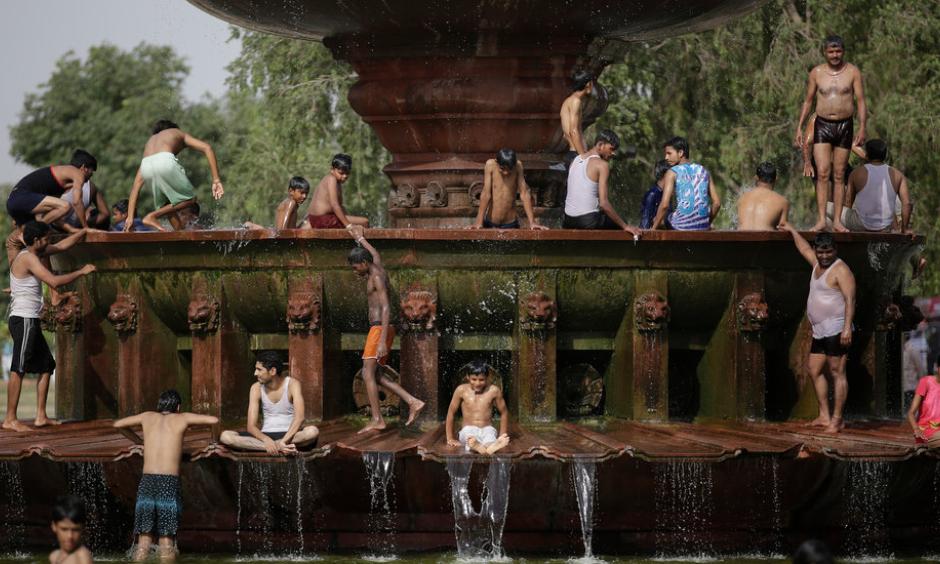 A temperature increase of less than one degree Fahrenheit over half a century raised the probability of mass heat-related deaths in India by two and a half times, a new study has found, in the latest sign that even a slight rise can have a grave effect on health.
The study, published on Wednesday in the journal Science Advances, found that as the mean summer temperature and the annual number of heat-wave days increased in India from 1960 to 2009, there was a "substantial increase" in related mortality rates.
...
The study "provides evidence of not only warming in India, with some parts warming more than others, but also that as warming progresses heat waves become more frequent and more intense," said David Mark Taylor, a professor of tropical environmental change at the National University of Singapore. (He was not involved in the study.)
With the problem expected to worsen, he added, the challenge is "finding a comprehensive solution rather than a temporary fix that benefits some at the expense of the majority."
Parts of Asia have experienced record-breaking heat waves in recent years, with temperatures well above 104 degrees Fahrenheit (40 Celsius). In 2015, more than 2,400 people, mostly laborers and farmhands, died from heat-related illness in India, according to the country's National Disaster Management Authority.
NASA and the National Oceanic and Atmospheric Administration reported in January that the earth's average surface temperature has risen by about 2 degrees Fahrenheit (1.1 Celsius) since the late 19th century, largely because of human-caused atmospheric emissions of carbon dioxide.
...
The new India study was based on data from the India Meteorological Department showing that in the 50 years up to 2009, the country's mean summer temperature rose by more than 0.9 degree Fahrenheit (0.5 Celsius). The study also looked at statistics that the department had compiled from newspaper reports and other sources about deaths during heat waves.