Infectious disease collides with changing climate
São João Pequeno, Colatina - ES
by
Milwaukee Journal Sentinel
,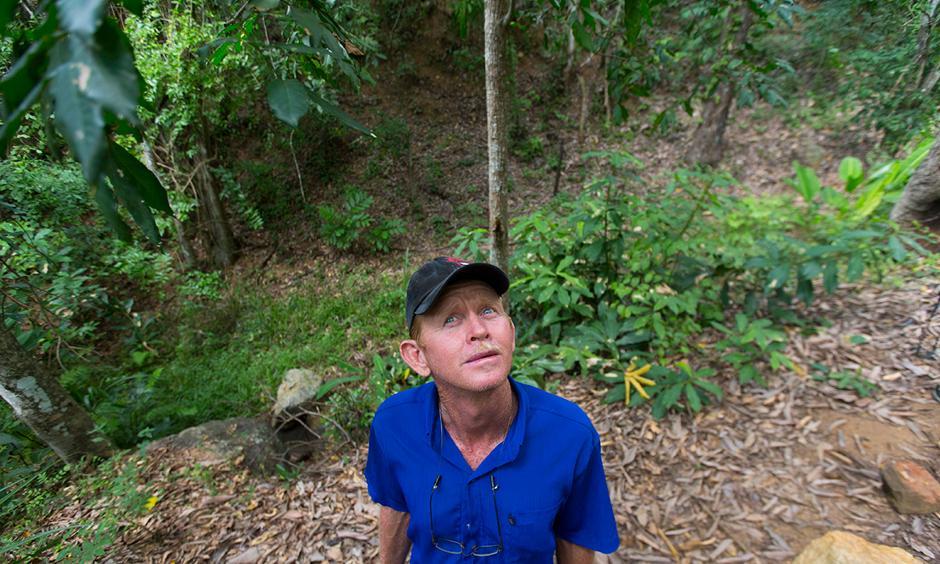 Brazil, hit hard by the Zika virus in 2015 and 2016, is once again in the throes of a devastating mosquito-borne disease.
The illness that killed Virlei and at least 263 other Brazilians so far is yellow fever, a virus that can cause victims to vomit blood, suffer liver damage, and even descend into organ failure and coma. In some of Brazil's forests, the virus recurs every six or seven years.
The current outbreak is the nation's worst on record; yellow fever deaths in the first four months of 2017 already exceeded all those from 1989 through 2008.
At the epicenter of this epidemic is a group of states that had just recovered from their worst droughts in 80 years. This intersection of drought and disease raises a complex and troubling question for scientists:
Is our changing climate contributing to flare-ups of infectious diseases?
"Yes, this is a factor that is present in our modeling," says Márcia Chame, a researcher who has been examining the outbreak for the Oswaldo Cruz Foundation in Rio de Janeiro.
But climate alone cannot account for Brazil's latest bout with yellow fever, according to Chame, coordinator of the foundation's biodiversity research unit.
Other contributors include the clearing of forests for farms and plantations, an activity that brings humans into areas thick with mosquitoes; the grinding rural poverty that makes insect repellent a luxury for many villagers, and the reluctance of many Brazilians to receive the yellow fever vaccine.
Still, it is clear that the recent climate in the areas most affected by yellow fever — severe drought followed by rainfall — benefits the forest mosquitoes. Their eggs can survive dry weather in a state of suspended animation "for years and years," according to Michael T. Osterholm, co-author of the new book, "Deadliest Enemy: Our War Against Killer Germs."
When rains do come, they unleash several years' worth of mosquito offspring. Whether the current outbreak is linked to climate change "is unclear," Osterholm cautions. "It wouldn't surprise me, but I don't think we can say that."
...
Experts say it is unlikely the U.S. will see a comparable outbreak of yellow fever, in part because air conditioning and window screens are commonplace, allowing us to keep mosquitoes out of our homes in hot weather. Still, any cases — even those brought here by travelers — could prove unnerving, especially since the currently-approved vaccine is in short supply.
...
In Brazil, monkeys served as sentinels for the latest outbreak of yellow fever. In April 2016 — eight months before any people became sick — a single monkey was found dead on a farm in Montes Claros, about 530 miles north of Rio de Janeiro.