Inland Northeast Gets Record-Burying Snow
Binghamton, NY
Albany, NY
Burlington, VT
,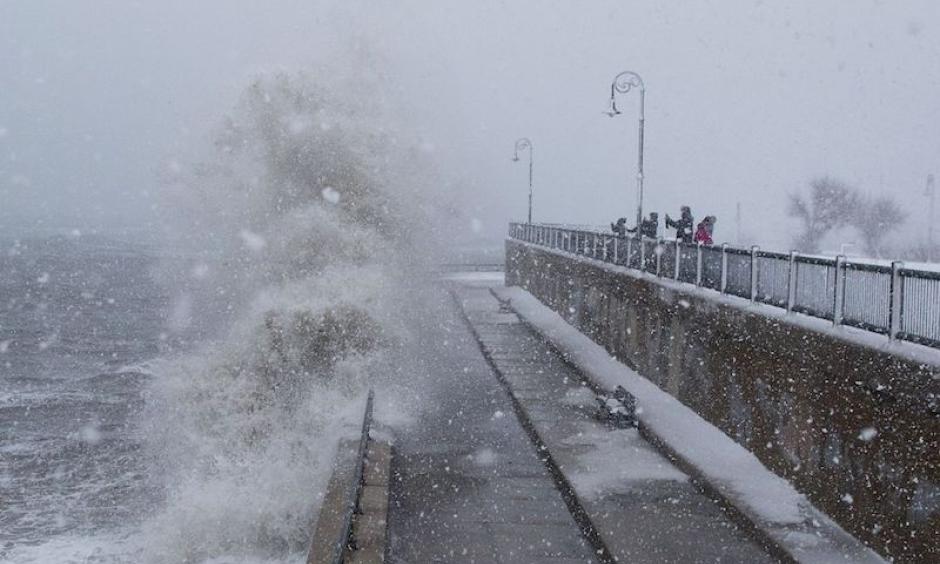 Snow-prone Binghamton gets its heaviest 1-day snowstorm on record
Stella's heaviest snows extended from the Poconos of Pennsylvania across eastern New York and into western Vermont. The large domed portion of the Hutton Sports and Recreation Center at Utica College collapsed on Tuesday night around 7:30 pm EST (see photos at bottom). Fortunately, the campus was on spring break, and the sports complex had been closed around 2:00 pm, according to a statement from the college. A trained spotter at West Winfield, NY, just south of Utica, reported 42", and 36" was reported from nearby Ilion, NY.

Some other noteworthy totals:

—Binghamton, NY, notched its heaviest-ever 24-hour snowfall with a phenomenal 31.3", far eclipsing the previous 23" record from Feb. 3-4, 1961. Moreover, all but 0.1" of the snow fell between midnight Monday night and midnight Tuesday night, making for a calendar-day total of 31.2" that smashes the previous calendar-day record of 21.0" from Feb. 19, 1972. Records in Binghamton don't go back terribly far: only to 1951.

—Albany, NY, racked up a storm total of 17", all falling on Tuesday, which ties for the city's eighth biggest calendar-day snowfall on record. Five of the other eight top calendar-day snows in Albany history occurred in March. Records began way back in 1884.

—Burlington, VT, received 29.6" in the 27-hour period from 9:00 am EST Tuesday to noon Wednesday, with light snow still falling. This makes it at least Burlington's third heaviest snow on record, behind 33.1" (Jan. 2-3, 2010) and 29.8" (Dec. 25-28, 1969). Records go back to 1893.