Iraqis Boil as Power-Grid Failings Exacerbate Heat Wave
,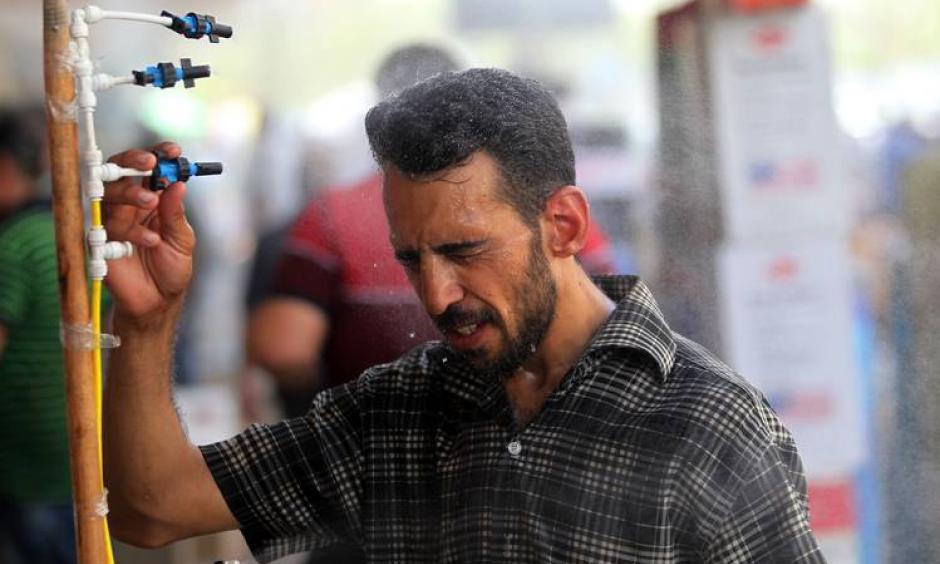 One of the strongest findings of climate science is that global warming amplifies the intensity, duration and frequency of extreme heat events. These events occur on multiple time scales, from a single day or week, to months or entire seasons. The signal of climate change is particularly reflected in record-breaking heat waves. Records are more likely to be broken when natural variation runs in the same direction as climate change, in this instance towards hotter weather.
Of the five hottest years globally, four have occurred from 2010 to 2015. Of the 15 hottest, 14 have occurred since 2000. The last record cold year was 1911. Through June, 2016 is beating the current hottest year on record, 2015, by a long shot.
Thanks to the worst recorded heat wave in Iraq's history, now in its fourth week, Abu Mahdi may be this city's happiest man.
From a hole-in-the-wall shop on Baghdad's east side, Mr. Mahdi repairs air conditioners. His counsel is sought by the powerful and humble. His wallet is bulging. Some customers are so desperate, he says, "they come into my shop, get on their knees, kiss my hand and say, 'Please come and help me.' "
People across the Middle East are suffering under this summer's historic heat, which has seen temperatures climb above 120 degrees.
In Baghdad, a city of some seven million people, the torment is aggravated by Iraq's decrepit electrical system, which cuts out frequently and without warning on a daily basis.
Lights and television screens go dark and the hum of air conditioners and soft whir of refrigerator fans suddenly stop. The heat quickly builds until a household or privately run neighborhood generator is switched on and power restored