Irma Brings Record Flooding to Jacksonville, Cuts Power to More Than 7 Million
,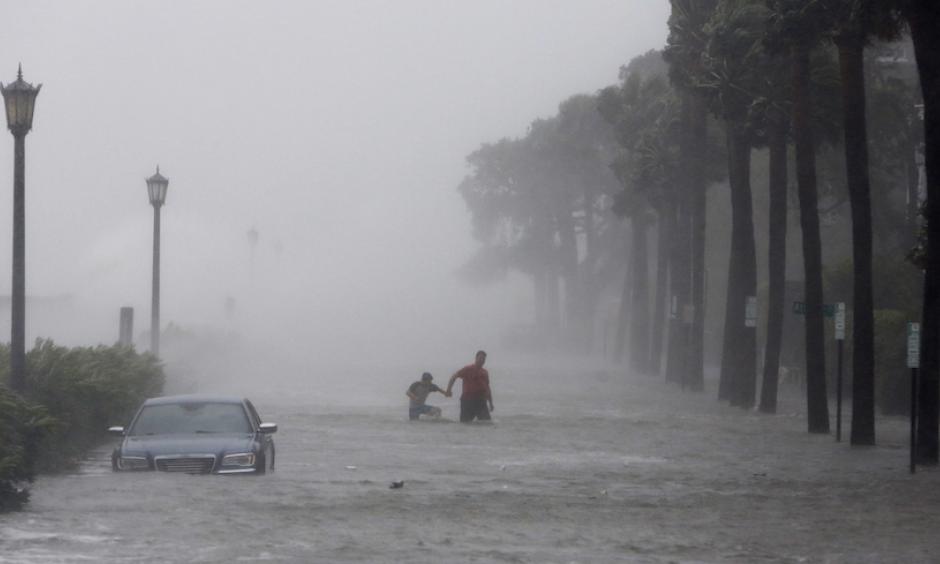 Hurricane Irma continued to plague residents of the Southeast U.S. even after being downgraded to a tropical storm on Monday. High-water rescues were in progress Monday afternoon in Jacksonville, Florida, where the highest storm surge on record pushed the St. Johns River to heights not seen since 1846.
...
Waters along the St. Johns River in Jacksonville spiked dramatically on Monday morning, due in part to runoff from torrential overnight rains of 5" – 15" across northeast Florida (see Figure 3 below). At 1:06 pm, the gauge at downtown Jacksonville's Main Street Bridge showed a water height of 5.57', smashing the previous modern-day record of 4.12' observed during Hurricane Dora on Sept. 10, 1964.
High surge extended well up the Southeast coast on Monday. The tidal gauge at Fort Pulaski, GA, near Savannah, reached its second-highest value on record (12.24'), just behind the 12.45' set on Oct. 8, 2016, during Hurricane Matthew.
...
As of late Monday, Irma had knocked out power to more than 7.3 million mainland U.S. customers, including roughly 3.3 million customers in Florida and at least 1.5 million in Georgia, as well as close to 1 million in Puerto Rico, where the electric grid is under particular strain. Some 30,000 utility employees will be fanning out across Florida to begin repairs.